The plan today was to go to JumpSkyHigh again, my favorite place in San Jose! I waited with going until the weekend so friends could join, sadly everyone flunked out so me and Henrieke went by ourselves. Sadly the prices were also higher and there was a big birthday party going on.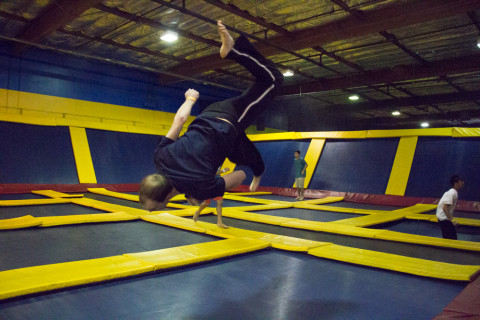 I did some flips and after about 45 minutes we left again to make sure we're in time to watch Timduru's last episode of FTV. We watched together with Croc and Jimmy and the whole IRC audience!
Later that day we were invited to come to TK's birthday party up north, but also made a stop at Rasputin Music! That store was indeed amazing, having ridiculous amounts of used CDs, VHS Cassettes, LPs, and even Laserdiscs! Guess where I spent most of the time!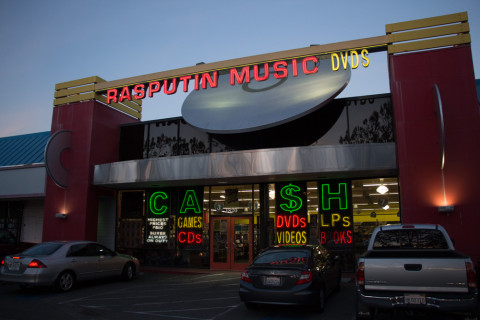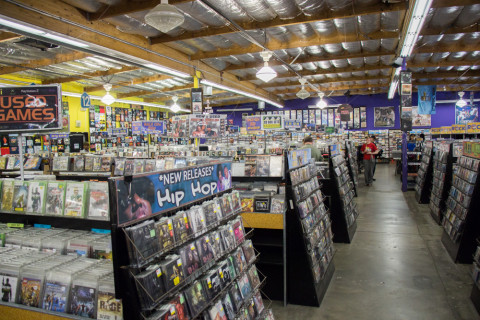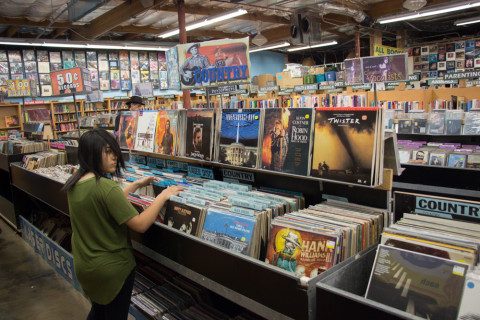 After around 1.5 hours we decided to stop buying stuff as otherwise we'd need a 4th piece of luggage and Henrieke paid her giant stack of CDs and I paid my stack of Laserdiscs. We went on to the party, hoping we wouldn't be out of place too much as we didn't know many people there, but it was really fun! Croc DJed, I met awesome people such as Doryuu, Diggy and TK of course and Baseball had some fun too! I was also proven that tasty sausages exist in the U.S. at the BBQ. We left past midnight, thanks again for the great party guys!