Here's the report from this year's Eurofurence! 🙂
It took me years to find a decent Laserdisc player in Austria, and a few years ago I managed to get a Sony MDP-650 at a foreclosure auction. I was the only bidder. There is neither supply nor demand for LD players in this country, which isn't surprising as the system was never really popular here, so barely anyone even knows that these things exist.
Anyway, my player worked perfectly fine for a few years (I just had to replace the belt that connects to the gear lifting the LD at first), but recently it stopped working.
What happened was:
The disc gets raised
The disc gets lowered (this is how it always goes, so nothing unusual here yet)
I press play
The disc gets raised again
The laser module moves back and forth around 4 times, with about 1 second between each try
The disc gets lowered again, the player just displays "disc"
It was the same for CDs and LDs, which made it unlikely for the Laser to be the issue as it was unlikely for both Lasers to break at the same time. I suspected the skew motor, which keeps the Laser in focus, but upon closer examination the skew motor was fine. I did however manage to get the player to play discs by turning the skew motor in a way that the Laser is very low. The player could then read discs for a few seconds.
Thanks to a suggestion by the user rein-o in a thread I posted at the lddb.com forums I figured out that the discs were at the wrong height, so I found out where to adjust that and got it to a height where the player seems to be working after a few tries. It seems that the platter slipped down slowly over the years and just needed some readjustment.
I hope this helps if you're experiencing the same problem. I also have a PDF of the Sony MDP-650 service manual, so if you're in need of that, just drop me an e-mail!
Recently, Henrieke and me (and Kiki) were in Berlin to see a concert and to meet friends. Since we were curious about the Estrel, Eurofurence's next location, we stayed there one night to see what it's like. In case anyone finds it interesting, I'll write about our experiences, especially comparing the hotel to the Maritim. Keep in mind that everything is based on a one-night-stay and will also contain personal opinions that others might not share! This should not be a deciding factor for going to Eurofurence. You should go anyway as it'll be amazing!
A bit late, but here it is: our report of the Kraftwerk concert on 18th October at the Evoluon in Eindhoven. We've been in this building once before, and it looks not only out of this world but also pretty nice from the inside. Usually it's used as space for conventions, but there could hardly any better place for a Kraftwerk concert than this! We went with Layown, Kaelin and Kenai who were all pretty stoked about seeing KRaftwerk live, thanks to Kenai for snatching us some tickets again, the concert was booked out instantly and we didn't manage to get any ourselves. Here are some impressions from the evening!
As you can see on the photos, there was a 3D projection in the background. Due to us standing right in front of the stage, the 3D effect didn't work too well, but seeing Keaftwerk from so close was much cooler anyway! I got some really nice shots that way.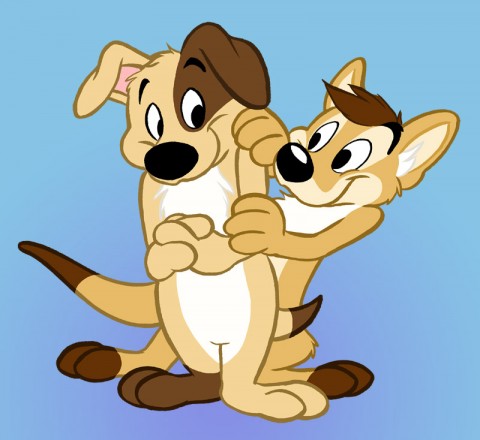 This was sketched by Henrieke and inked and colored by me.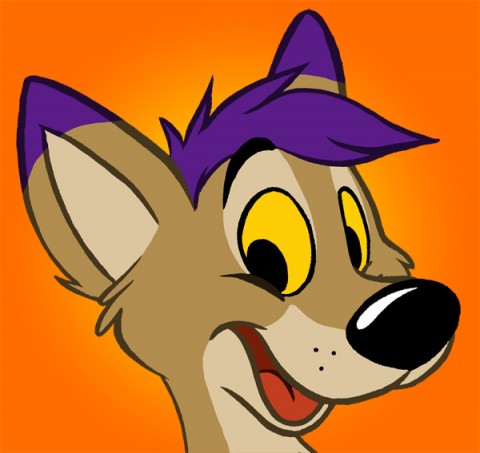 An Icon of Flagstaff Coyote
Whoops, Sunday already.. I'll blame the switch from DST to normal time.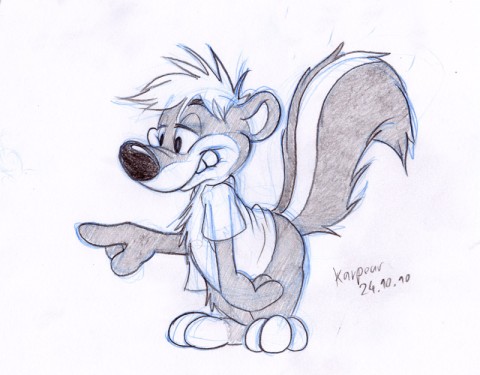 Derp.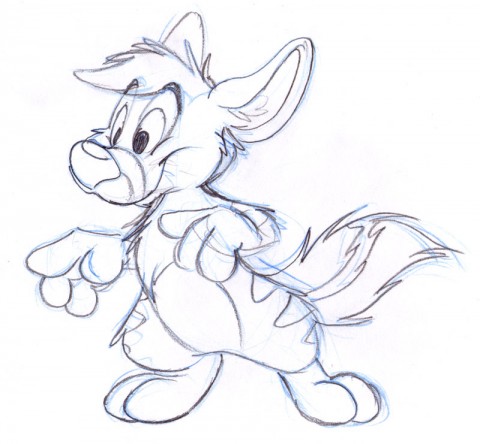 Sketch of a "Hyenackal", needs to be inked!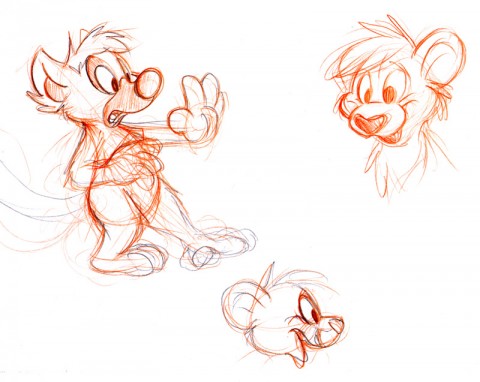 Some never-finished doodles I did in a lecture I believe.