Today was my last day in Sydney for a while.. slept until 10, then walked around in Newtown a bit.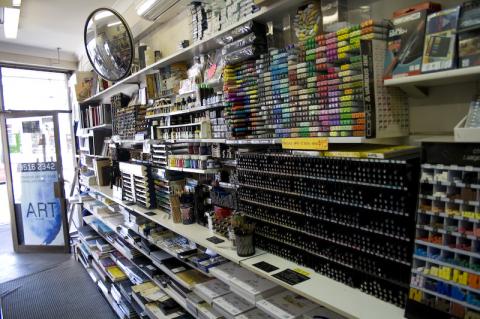 Found another great Artstore, they're everywhere!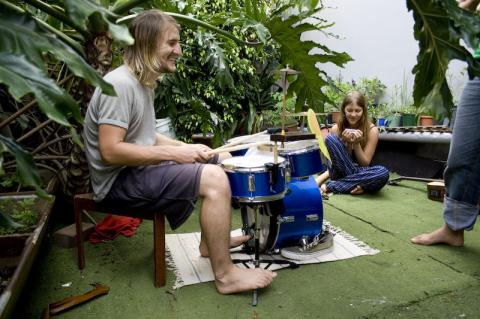 Later, back at Bonnies House, some friends of her showed up and started making awesome music. They told me that they actually got the drums from a dumpster. They sounded great though.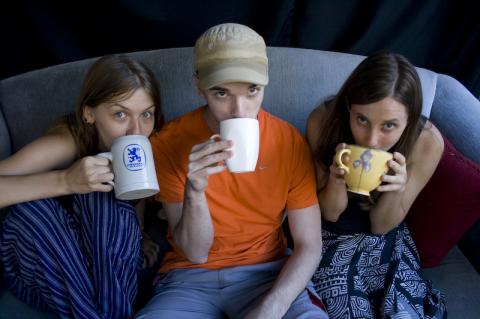 and that's Eliza (who lives in the same House), me and Bonnie!
thanks for hosting me!
Later, Nathan picked up Micheal (my host in Brisbane) and me and took us to the Airport, had a nice flight.
Those Virgin Blue Flights have live satellite TV with 20 channels on every plane, amazing!
Getting some sleep now and looking forward to a having good time in Brisbane.