Every second wednesday each month there is a comic meeting in Vienna. As this meeting exists for more than 20 years already I believe, mostly older, but recently also younger artists go there.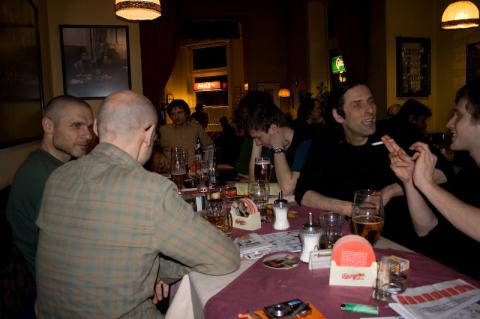 It's always very interesting to exchange with other artists there, especially with Thomas K. who drew disney comics for the dutch Donald Duck Magazine many years ago and is a really experienced cartoonist.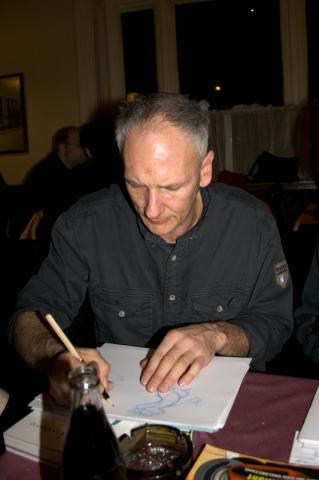 Thomas, showing me how to draw hands.
Some of the things he showed me can be seen in the next Sketchdump.