Just returned from my Trip to Germany where I visited Eurofurence, and it was awesome!
The organization was impressing, all Staff members were professional in their fields, like the DJs performing there. There even was a con-intern TV channel in the hotel where all events where broadcasted.
The hotel was perfect (just a bit crowded), food and beer were fine.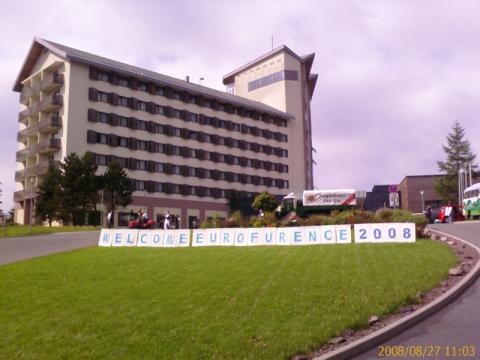 (photo courtesy of Laru)
We drove one Day earlier in order to have some time to relax after the 8-hour drive, but as 300 other people had the same plan, there wasn't much time to relax at all.. 😉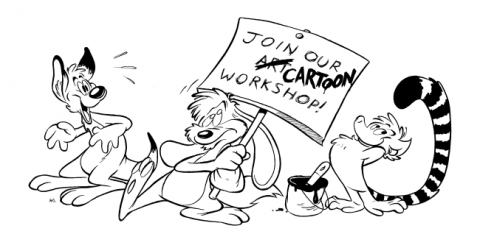 On the first day, me, Gerald and Henrieke (dutch cartoon artist) held a workshop about cartoon drawing for beginners and intermediates. The room was quite full and it seemed people liked it! Apart from basic construction we also covered the stuff that you'll only find in the good old books like Preston Blairs, like line of action and silhouette.
I'll probably make a post about that workshop later and also provide the handout with great instructional drawings by Henrieke.
I also met Herbie again. He is a Disney animator who works at Disneyworld in Orlando. Even though he was quite busy and also had to prepare a drawing for a Disney-internal contest, I got to talk a bit and even got an awesome sketch by him! 🙂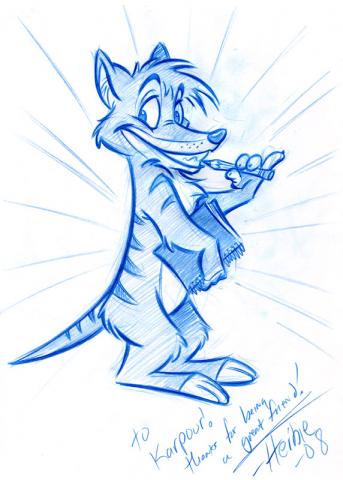 awesome Sketch by Herbie!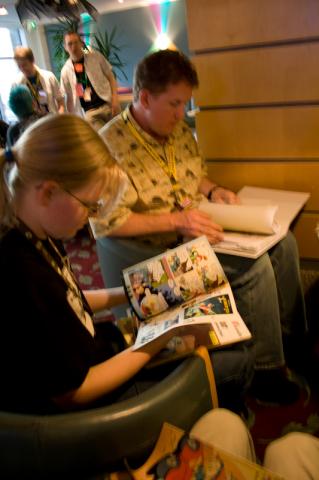 Henrieke and Herbie when we were flipping through dutch Disney comics to get some inspiration.
They had some nice BBQ too, all you can eat and very good 🙂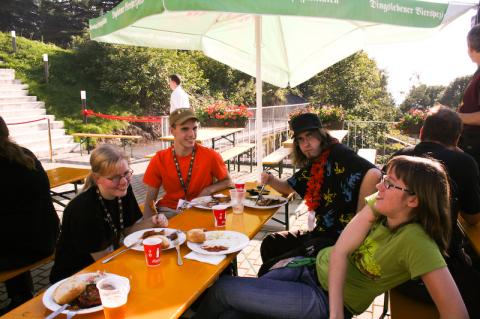 Henrieke, me, Tabbie, Katara
I spent quite some time in the Artist Lounge (where free coffee was provided) and in the Hotel Bar, drawing. Also drinking lots of german beer in the evening 😉
Quite a few people had costumes with them: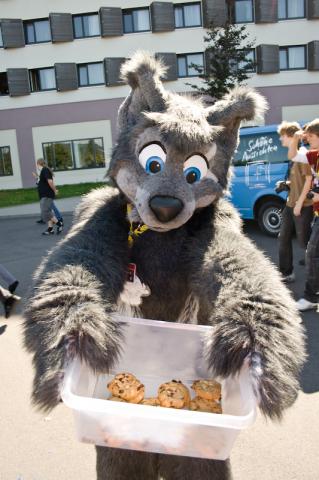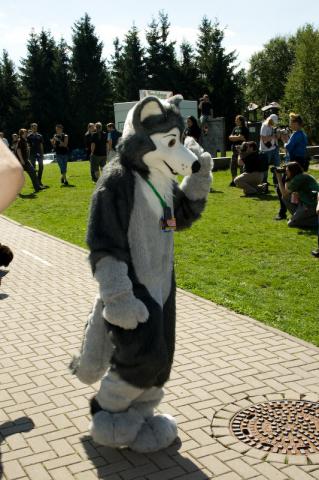 Both of these were built by Arend Studios by the way.
What more to say.. the trip home was way too long, but I enjoyed driving on the german Autobahn (in the parts with no speed limits to be specific).