Soo, I made a sketch meeting in my apartment once again!
Gerald, Alina, Andi, Martin, Marlene and Paul attended, and it was alot of fun! 🙂
I'm totally happy with my apartment, I can host alot of people and it's a perfect environment for creative stuff. I wish my amplifier worked though.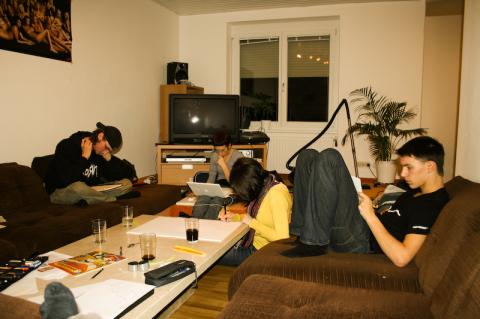 (l ro r) Andi, Marlene, Alina, Paul
We produced alot of Sketches and made a big drawing: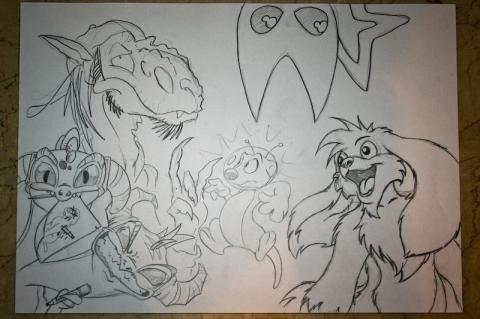 top-left: Andi, bottom-left: Alina, middle: me, top-right: Marlene, bottom-right: Gerald