Wow! Loads of awesome stuff I got this christmas. Also I was reminded once again how lucky I am to have such a great family. 🙂
Anyway, here's what I got: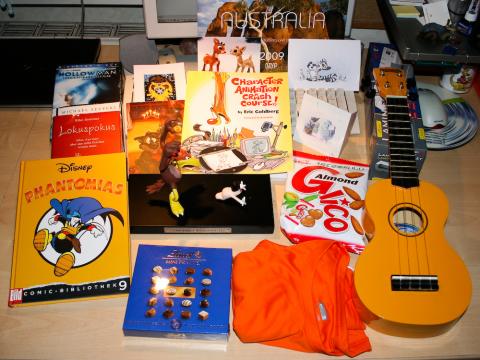 At first, christmas cards from friends around the world (thanks to everyone!), an Ukulele (finally!), another bright orange DryFIT shirt (can't have enough of those), Glicos from our japanese friends (awesome candys), A TOTALLY AWESOME TEX AVERY FIURINE (which I'll explain later), Pralines, Disney Comics, Books (a Thriller and one about Toilets), DVD (Hollow Man), a laminating machine and Eric Goldbergs "Animation Crash course", which seems to be the best book about animation since Preston Blairs.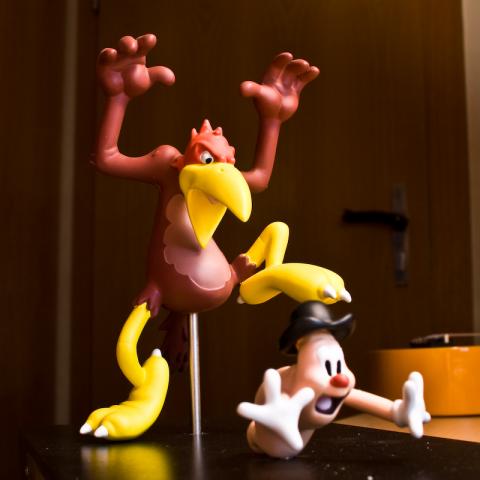 So this is the figurine I got. It's from "The early bird dood it".
To refresh your memory, here's a screencap: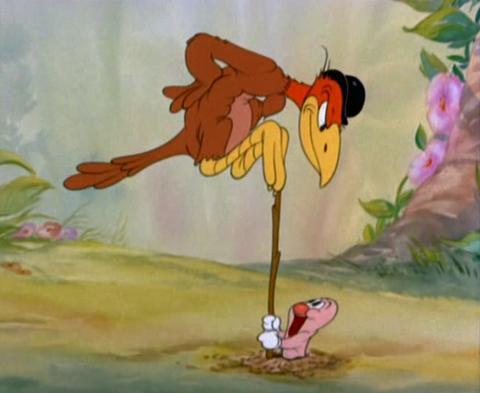 The figurine is totally awesome and I just posted this to make everyone jealous 😉
Luckily the gifts I gave to others were also liked (Beer, Giant Microbes, DVDs, other stuff). The most fun thing was probably the tiny RC helicopter I gave to one of my brothers. It's totally fun and survived many crashes already. I should get one for myself too..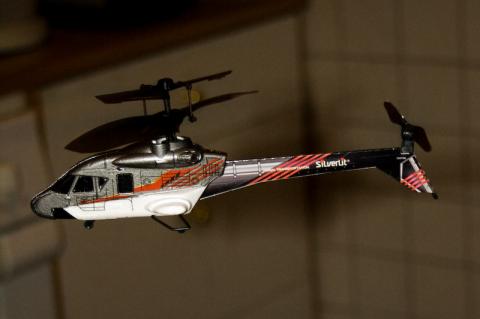 Amazing that this actually works (very well even). It just needs quite some practice.