So.. yesterday my loooong journey to the U.S. started with a (delayed) flight to Amsterdam in the evening and met up with Henrieke. After 5 hours of sleep in a really small (but awesome) hotel we went to the airport again for the flight to London. A few security checks, then onto the plane again to chicago… looong flight and they didn't have much stuff on the in-flight-entertainment system. Luckily it wasn't too full so I was able to sleep a few hours on the flight spread over 3 seats.
I also had a chat with one of the flight attends who told me about his trips to everywhere in the world and requested us to draw something into his notebook.
Sadly only Henrieke took photos and I have no CF-cardreader, so I'll post them later.
Instead, enjoy this photo of me reading the new issue of sparkle world 😉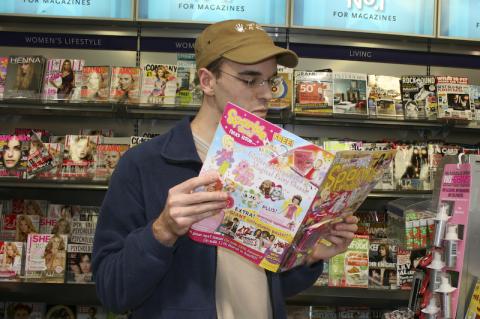 Also, the arrival in chicago was awesome as we had the most beautiful view on the city centre: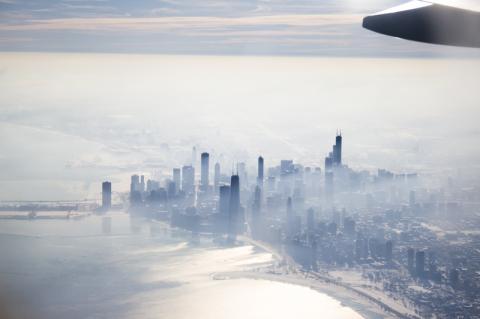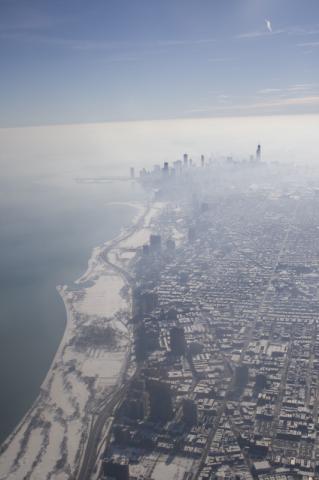 3 hours until the flight to San Jose, and we're looking forward to having some sleep in a real bed.