The breakfast was so goooood!
After It we went to Jeff Pidgeons panel about Storyboard drawing which was really interesting! I knew some of the stuff from books, but its much different hearing it from an industry professional and listening to his experiences.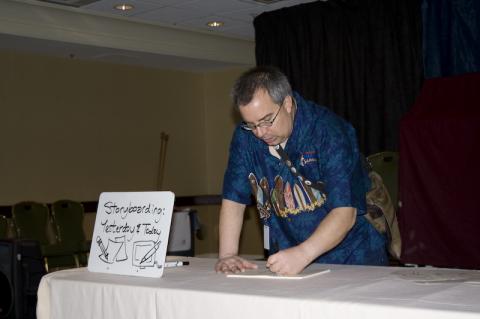 Jeff Pidgeon holding a panel about storyboarding
We met up with some other artists at his Table and did some Happy Beaver art jam, horray.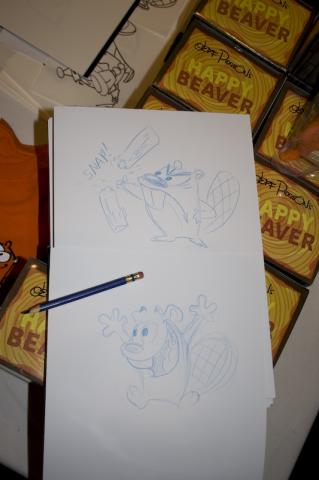 Henrieke and me trying to draw happy beavers
At the marketplace they also had a few copies of the Eric Goldberg book. I already got that one for christmas so I didn't look through, but as Henrieke did she discovered that the seller was a relative of Eric, and Eric signed them and drew a Sketch in each of them. Also the books were normal-priced, of course I couldn't resist buying it, it's worth gold!
In the lobby there were also funny things going on: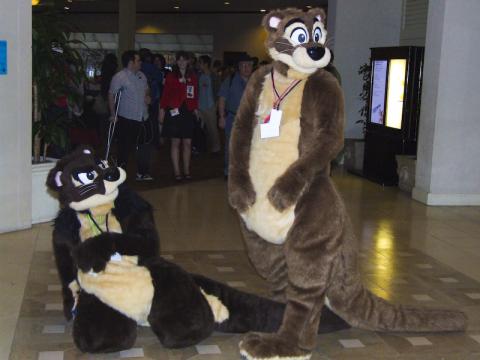 Photo by Henrieke, watch out for Sarah Palin in the background 😉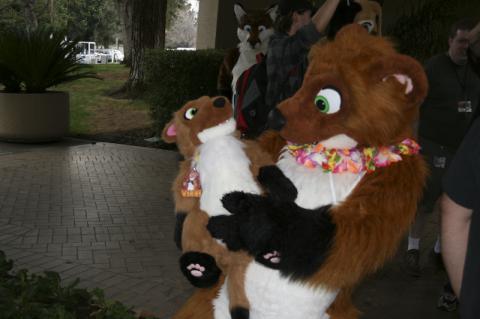 Awesome Weasel with a mini-me.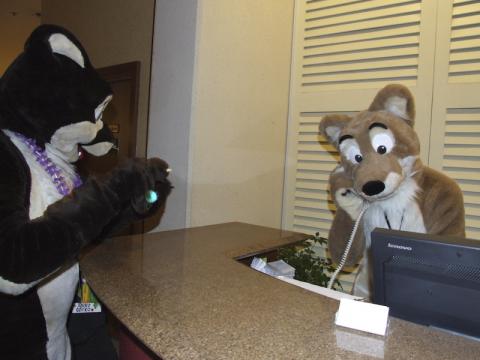 helpdesk
We went to a really nice restaurant with Brian Reynolds in the evening. Restaurants are really different there, most are themed, the portions are huge and the best thing – you get free refills for drinks!
There are so much differences you only notice when you're there, but overall people are totally nice in the U.S. so far.