Finally adjusted to the timezone, hence I missed the breakfast.
We went to a Store called Chipotle instead which mainly sells Burritos. They're just 3 times as big as the Burritos you can get in Vienna. Really.. MASSIVE. Even though I was really hungry I just had to give up.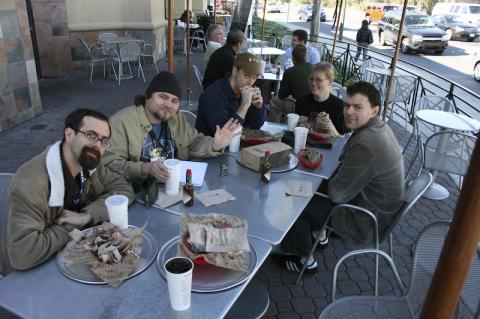 We exchanged some more sketches, as most of the people we were hanging out with were leaving on early afternoon.
As we had quite some time left, we just spent it in the Lobby, saying goodbye to all the people leaving and watching boring Businessman checking in.
Some business people tried their best to ignore the costumes, some were totally excited, it was fun to watch 😉
In the evening there were only about 70 people left and there was a small party in a conference room which was fun. We originally planned to stay up since we had to head out for the airport at 5:30am anyway, but we decided to get at least a few hours of sleep.