Got up at 5:30, packed out stuff and went to the airport. The trip was okay, I had my first burgers in the U.S. in Chicago and we were drawing barks stuff at the airport to kill time.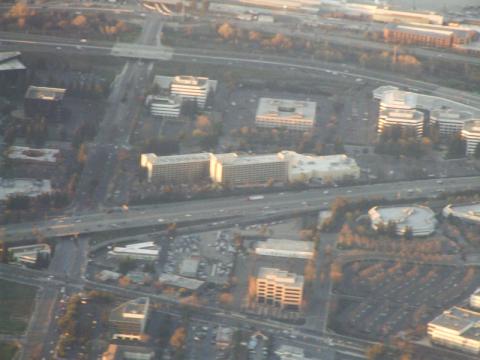 Aerial View of the Doubletree from out plane
Our flight got delayed so we had to wait even longer and we eventually arrived in Orlando at about 8pm. John picked us up and we went to some really awesome Tex-Mex restaurant. It was soooo good and not even expensive. And the store manager made fresh guacamole (in case it's spelled that way) at the Table.
Also I had fried Ice cream for the first time in my life. It was delicious!
Didn't do much that evening and went to bed early.