Wow, it's getting really cold here!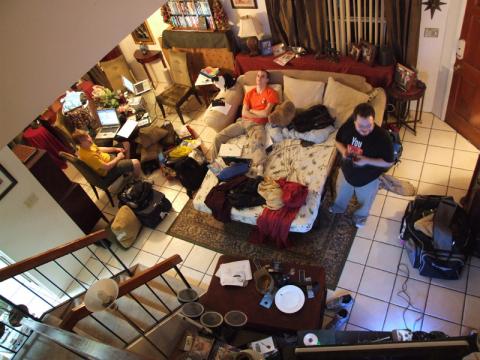 There was no way getting to the parks today, so we just went to a huge Mall instead. Had probably the healthiest food yet (a subway sandwich) and browsed through tons of Stores whith Henrieke and Mike.
Comic stores are huge there but have way too few not-superhero comics.
Also, sunsets are really pretty here!

Hung out with some locals in the evening and watched movies.
Hopefully the weather will be better tomorrow.