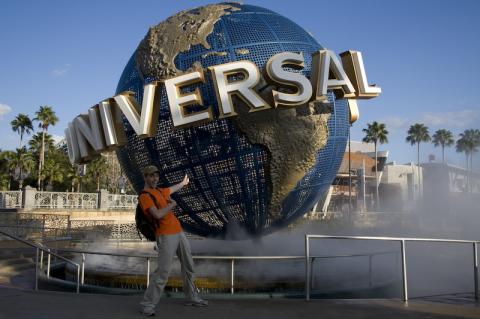 Chris (Chorca) picked us up in the morning and we went to Universal Studios. Finally some megacoasters!
Thank god it was off-season, so the wait for the first ride (Hulk coaster) was only 15 minutes.
And it was AWESOME!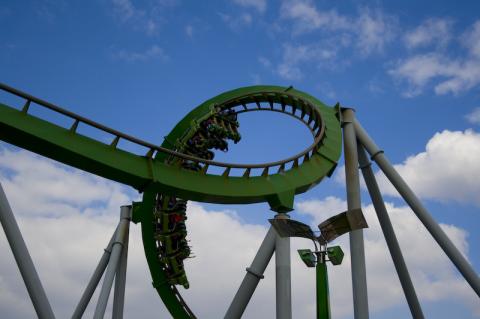 Hulk Coaster
Also saw the Spiderman movie ride, which was totally impressing, even the waiting line had awesome theming.
Next stop was probably the best coaster in the park, dueling dragons.
It's a synchronized coaster, but not symmetric. We chose the blue one since it had more loops. As expected it was totally fun!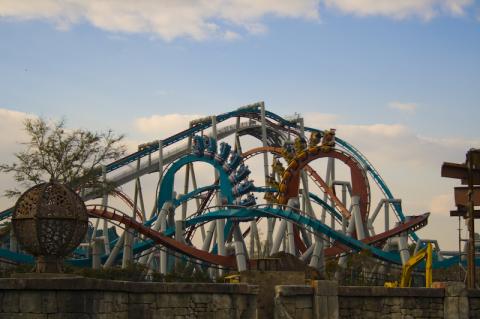 Dueling dragons.
They had an awesome Dr. Suess part too: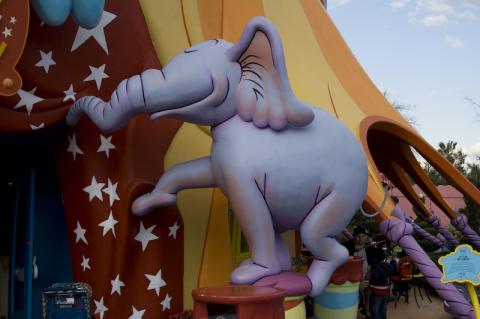 Went on some other rides which were great fun too and eventually met up with Lon, John, Scott, Randy, and a bunch of other people at Universal City Walk and had dinner at Bubba Gumps, a Restaurant that specializes in Shrimps.
I got "Shrimper's Heaven".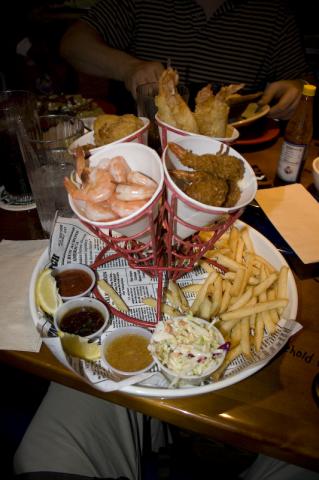 VEEEEEERY TASTY
Went to the Movie Theatre across the Street to see Coraline in 3D. I never watched a full Movie in 3d so it gave me a slight headache, and the movie itself was… very weird. I won't spoil, but I can say it wasn't that impressing at all and the story wasn't deep either.
After that we went to hang out at Lons place again, got to experience the wonders of Cable TV ("man vs. food") on probably the biggest plasma TV I've ever seen in someones home.