Since Lon was busy, Randy took us to Animal Kingdom. Since he also works for Disney we could also get in for free.
We went to see the "Festival of the Lion King" Show, which was totally amazing! It featured acrobatics, awesome performers and huge puppets. The park was far from busy this day, so we got to ride Expedition Everest again with no waiting time at all.
We met Dan, a friend of Randy who also works in the park, he showed us some neat details about the park.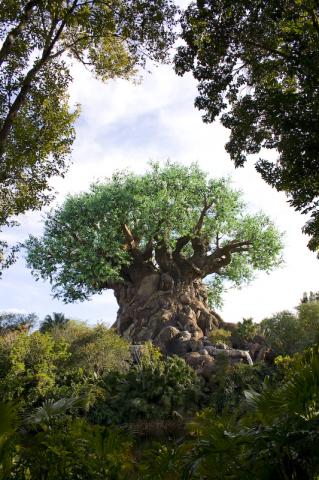 artificial Tree of Life
After that we went to a coffeeshop where some local people hang out on tuesday nights, had a nice chat with some people, a good sandwich and a cheesecake.
It's still amusing how many people mistake Austria with Australia. I should have worn my "no kangaroos in austria" shirt.
John picked us up again and we went to his place since he lives more near to the airport. Chris came over for a bit too and we had a nice evening.
Packing was a bit hard since I bought lots of stuff.