Got up at half past 10 without any stress, luckily the flight was going at 18:35.
Went to 5&Diner with Scott for one last true american breakfast. The restaurant was totally in 50s style, pretty awesome. One thing I'm going to miss is that most restaurants have pretty awesome theming as entertainment is a big part of dining experience in the U.S.
Got some nice waffles: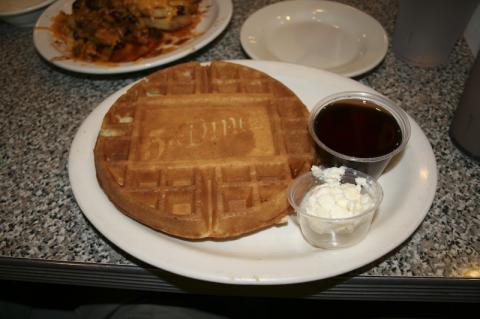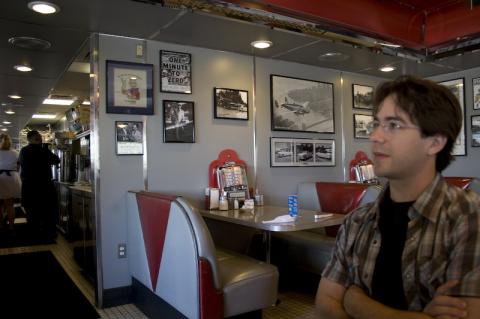 Blurry Scott
John  gave us a ride to the airport where we had to wait quite a while, luckily I found the first Starbucks I actually liked. There are tons of Starbucks in the U.S. but they don't really have that nice atmosphere and almost every single one lacks comfy couches. This one had couches though and played Jazz, so we sat there for about 2 hours and drew cartoons.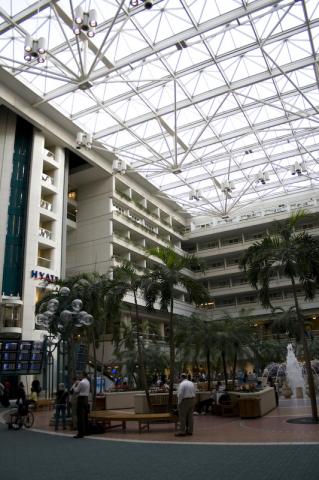 Had a nice flight to London-Gatwick and alot of space since the plane wasn't full at all. Flight to Amsterdam was also nice.
Met up with Michael in Den Haag after we arrived and finally got to get some sleep again, jetlag feels bad…
Thanks so much for hosting me! It's awesome to know so many extremely nice people all over the world. 🙂
Anyway, this is the end of my USA Trip report. Whoever may read this, I hope you enjoyed.
I'll only have s short stay in Vienna and then I'm in the air again, on my way to Cameroon for 10 days of adventure.