Slept until 1pm and we all went to the beach.
I didn't really expect that they would have such an awesome beach there, the Sea was warm and they even had a beachvolleyball court.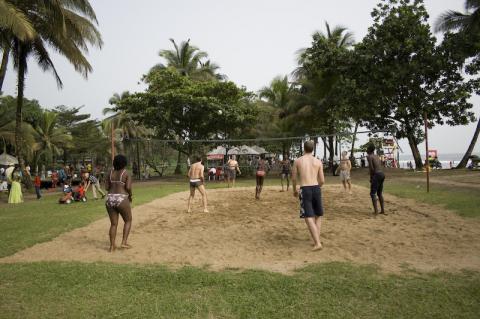 We started playing and soon a few locals joined too.
After that everyone was hungry of course, so we went to a small restaurant to get some (really good) food.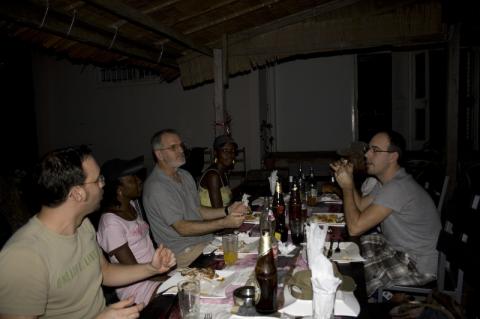 Stephan, Edith, Dad, "the cook", half of Yaya, Andreas having dinner.