Got up at 6 and went to Buea, the town at the base of Mt. Cameroon where we met out guides.
We had one Guide per person, making us a group of 12 as Yaya also joined us.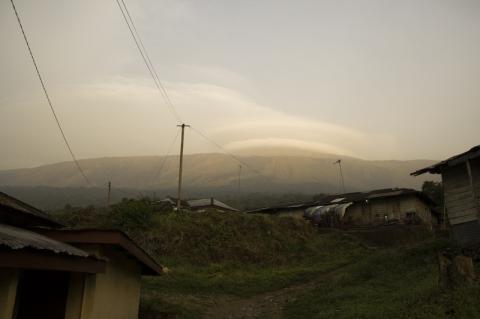 View from Buea
Doesn't look at high as it is, but in fact it's 4095 meters, and this photo is taken from 1100 meters above sea level.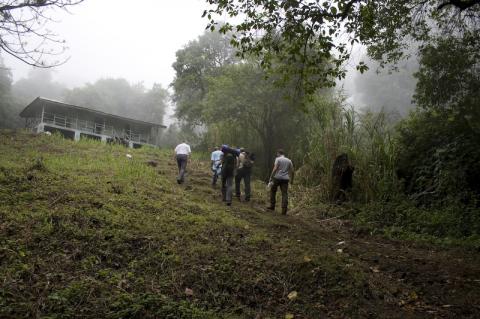 First we had a 3-hour walk through the forest. This was the first hut where we took a short lunch break.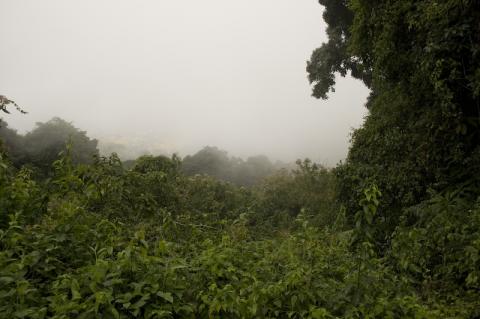 Also it was foggy.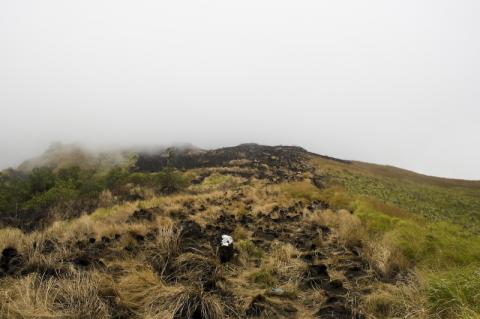 Next part was grasslands, the black part was burned down by intent. I didn't find out why yet.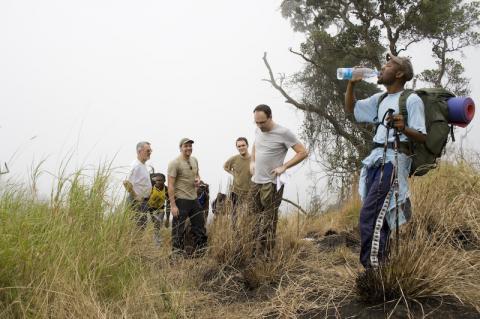 My father, Stephen (our guide), Stephan, Johannes, Andi, Yaya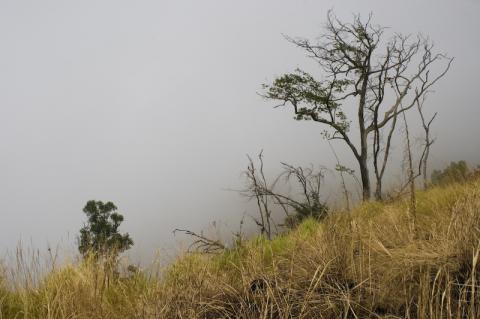 Nice views, but due to fog always very limited..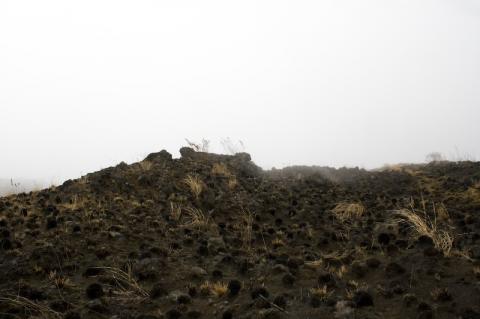 Like on another planet…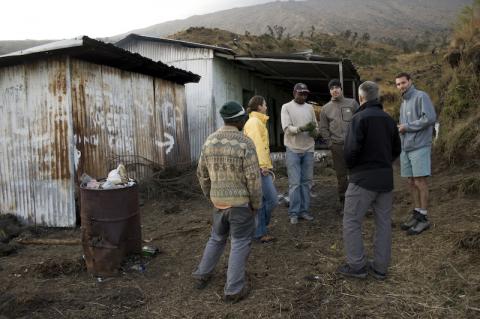 We finally made it to the third hut at about 2pm. It was VERY exhausting, and you can't really see on the photos how steep it was.
We met a few other hikers from france, had a small dinner and went to bed early as we had to get up at 3:50am the next morning.