Didn't have a hard time getting up at 3:30am as sleeping on wooden planks isn't exactly comfortable.
It was of course pitch dark ouside, so we started our trip equipped with 3 flashlights. This time only one guide went with us.
The hut was on 2800 meters, so we still had about 1300 meters to go.
One awesome thing was this, where I have no idea what you would call it in english: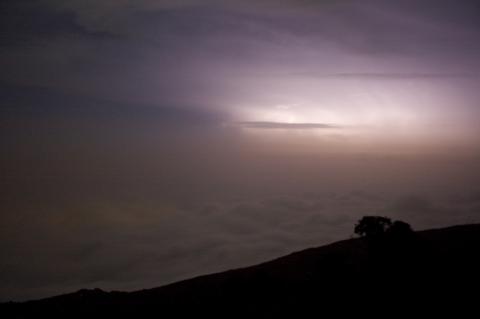 That wasn't the sun, but lots of flashes and 30-second exposure. Taken at about 4:30 in the morning.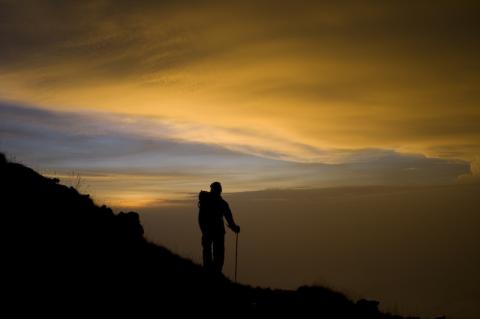 The sunrise looked nice aswell.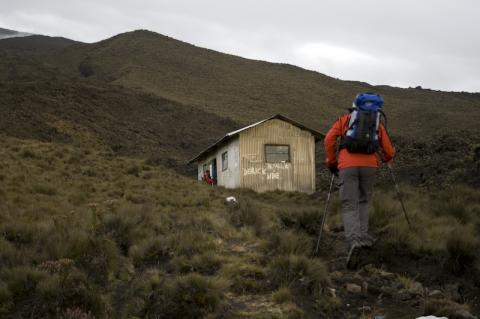 The fourth and last hut before the summit at an altitude of 3870m.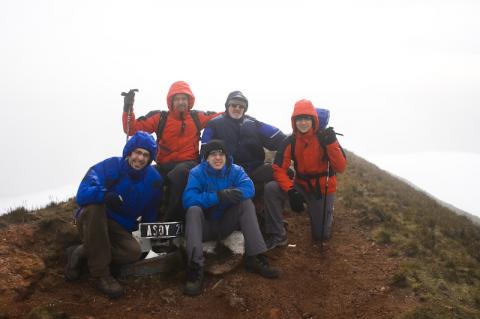 Horray, we made it!
We spent only about 3 minutes there because it was so extremely stormy, you could hardly stand.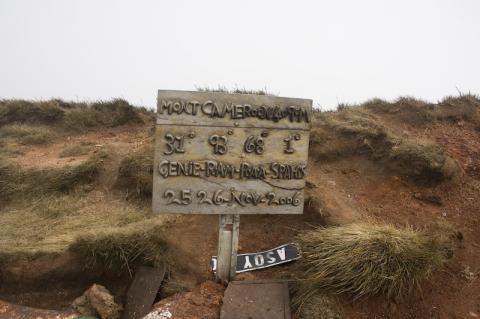 In case you want to look where I was on Google Maps, here are the coordinates.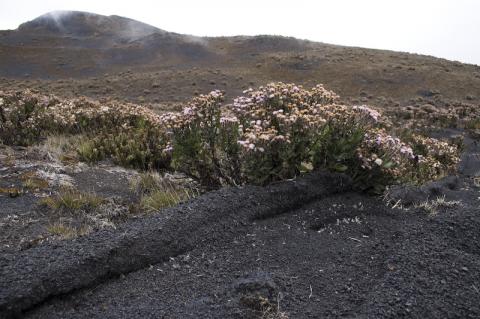 Another view from the top.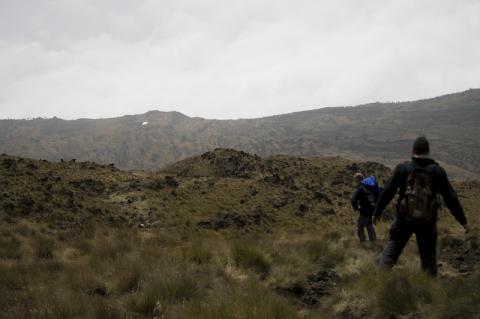 This photo shows at least a bit how steep it was. the tiny white thing is the third hut again.
I didn't take any more photos afterwards as I was busy not stumbling down the mountain. My legs felt like rubber sausages but after a very long walk we finally made it to the car and eventually to the shower.