I like keeping texts minimal, so I wonder whether this line above all my sketchdumps where I say something meaningless is really necessary.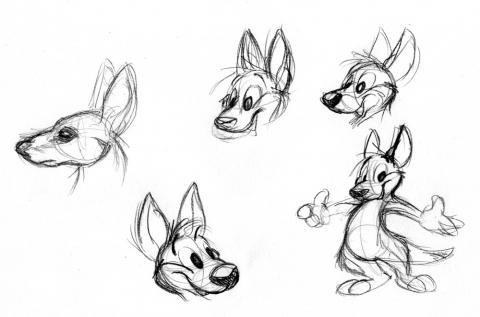 More tries on figring out a design.. I'm not too fond of those though.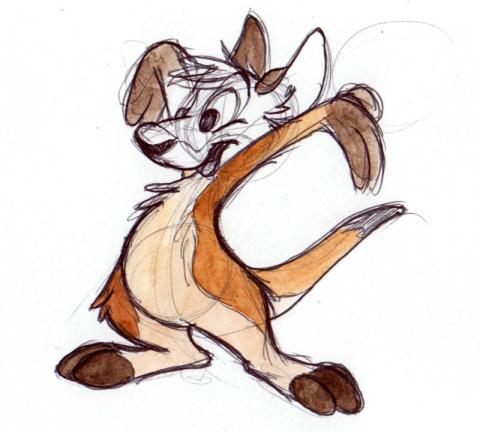 Ballpoint sketch I made in the Coffeeshop where I got to try out the awesome Pentel Waterbrush. I was too lazy to color the head though. I like this design even though it still looks very generic.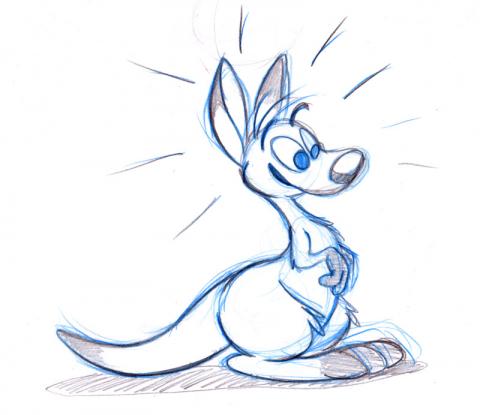 Not enough kangaroos yet. Have another one.