Went to Erics Deli for Lunch, then met up With Fawks and Casidhe and went to San Francisco, where we met up with Karsten and his huge van (with automatic doors)!
It wasn't the best weather, but at least it didn't rain when we went over the Golden Gate Bridge and enjoyed a gorgeous view over SF! (And for some reason I cracked my camera screen)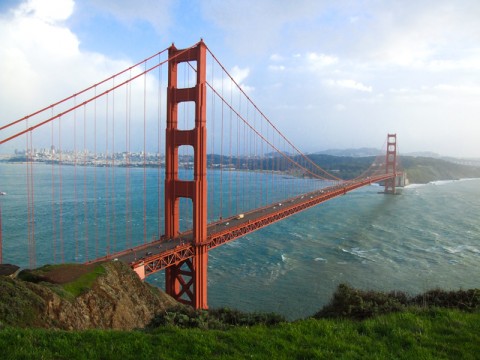 Pretty bridge!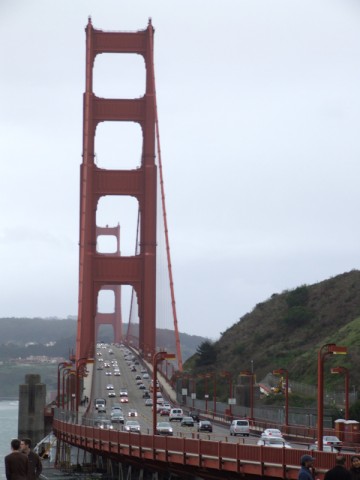 View towards San Francisco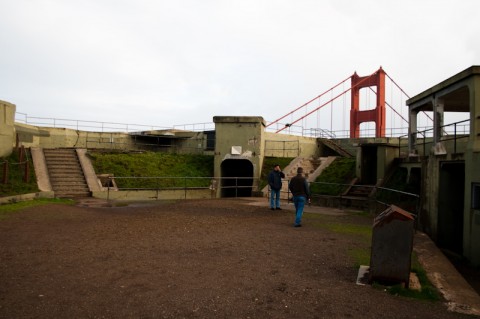 An army defense point on the other side of the bride from WW2.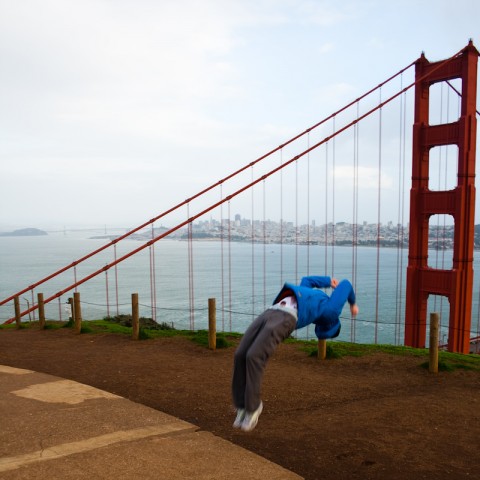 Couldn't resist doing flips 😉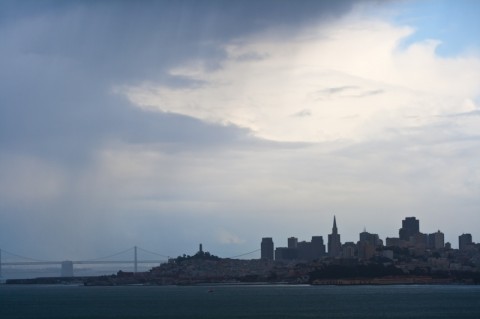 A view of SF from the other side of the bay.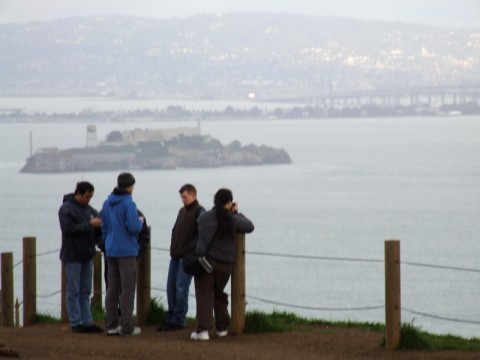 Jimmy, me, Karsten (behind me), Fawks and Cashide. Alcatraz in the back.
After that we went to Pier 39 and walked around a bit. Lots of stores selling useless (sometimes awesome) stuff.
Henrieke got this awesome Ferret!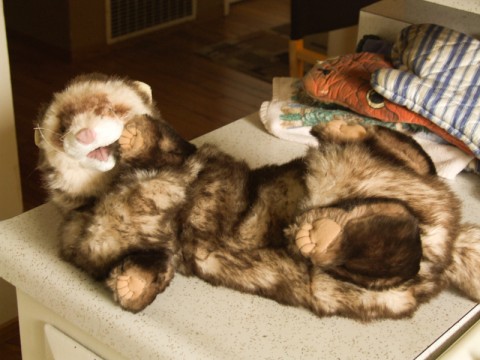 We had dinner at some fancy restaurant which was really nice (Tony and Arrow joined aswell). Henrieke and me shared a meal which was still more than enough.
Still not getting over our jetlag (even though walking around all day also contributed to it) we fell asleep at 10.