I tried finding out whether they do any tours at GooglePlex, the Google headquarters. I couldn't find anything on it though, so we just went there. We couldn't enter the office, but still it was awesome.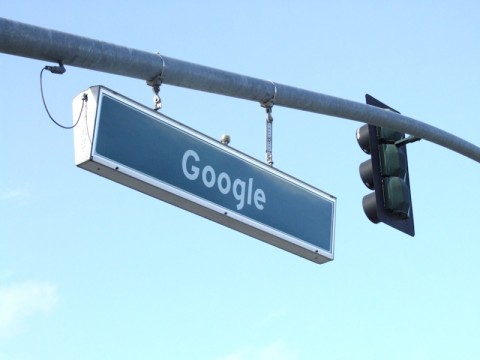 Google!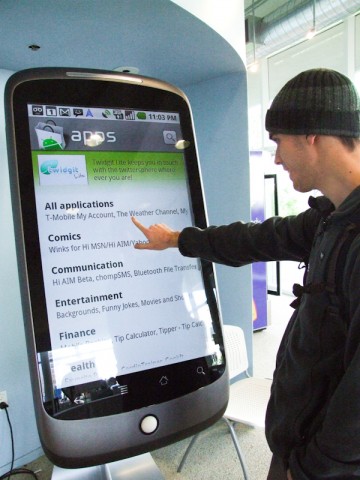 Found a giant Nexus One!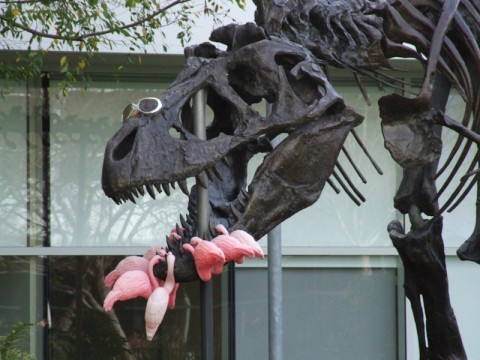 T-Rex with shades at GooglePlex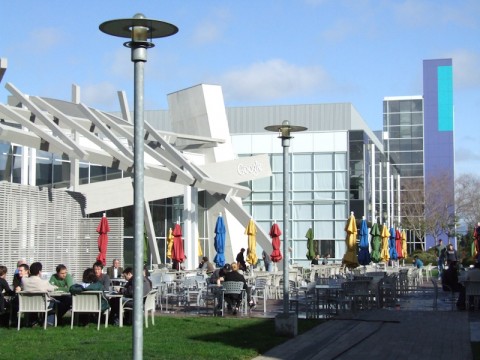 Inside the Campus
The shoreline was right behind the GooglePlex, and basically was a hilly field of gras with tons of ground squirrels, hares and many kinds of birds!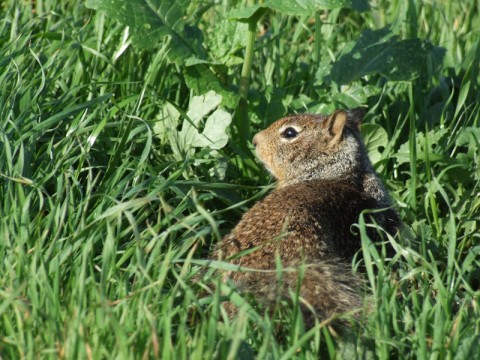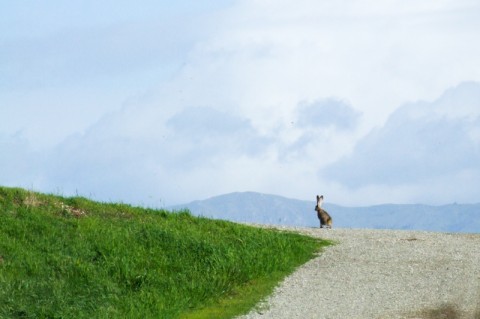 Next stop was JumpSkyHigh, the most awesome Trampoline place ever!
Finally did a fulltwist there, awesome! Back at Jimmys place, we just went to the store to get some Cheerios for breakfast and then went to bed, being all exhausted.