Breakfast at Holiday Inn was pretty nice, then we went to the grand canyon again to enjoy some nice views, also to the visitor center in order to get postcards. Credits for the photos go mostly to Henrieke since my battery was empty.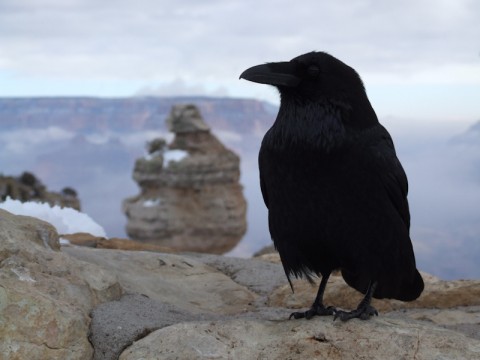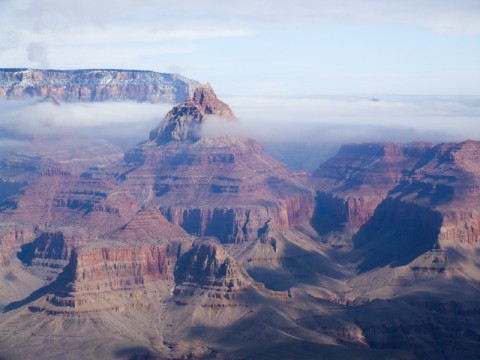 On the way back we discovered Bedrock City, a bizarre attraction we read about in John K's blog. the gifts in the gift shop looked like noone touched them for 30 years.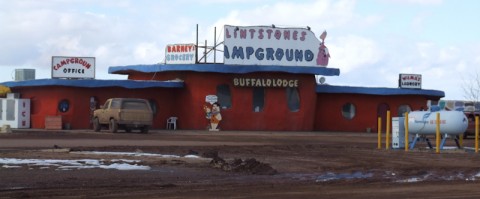 Bedrock city, the biggest attraction in Arizona.
We took the route 66 and stopped at a restaurant called Crackerbarrel for dinner. It had an awesome theming aswell as good food and a nice store that sold retro stuff attached to it.
Just before sunset we made it to the Hoover dam, parked the car and walked across the border to Nevada on the dam. The view was spectacular!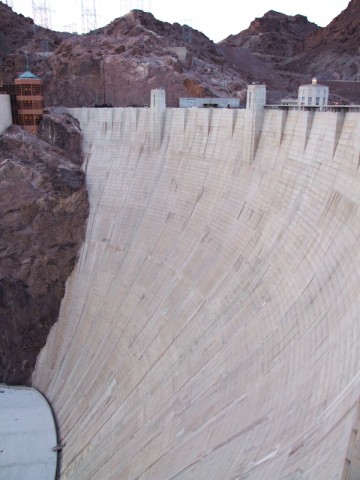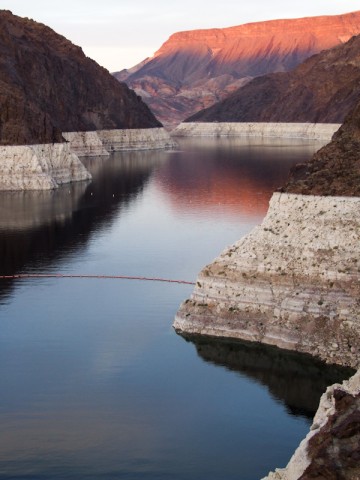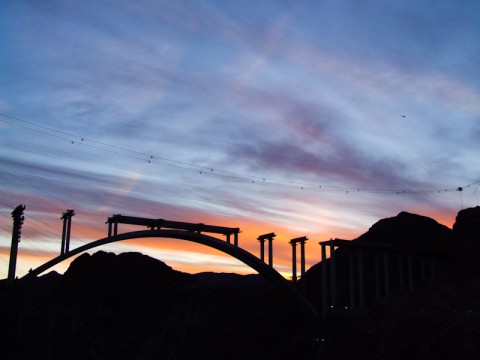 After a short drive we arrived at out hotel, the Planet Hollywood on the Las Vegas Blvd.
Everything was nice and big and the view from the room wasn't bad either. We just got our stuff up and went to see the fountains of Bellagio, which were across the street. Fabulous!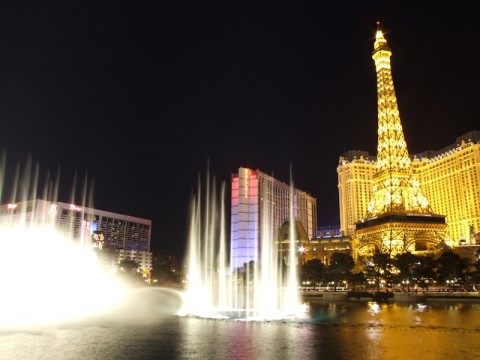 Fountains of the Bellagio with the Paris hotel in the background.
Saw the inside of the Bellagio, the Paris, the Venecian, Caesars Palace, had dinner at a McDonalds since everything else was too expensive. I found a Peter Lik gallery, awesome! I love this guy's photography! Too bad it's not quite in my budget.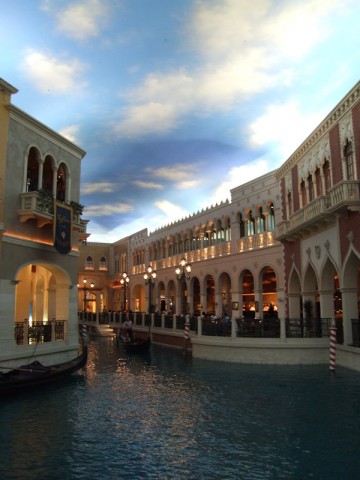 The inside of the Venecian.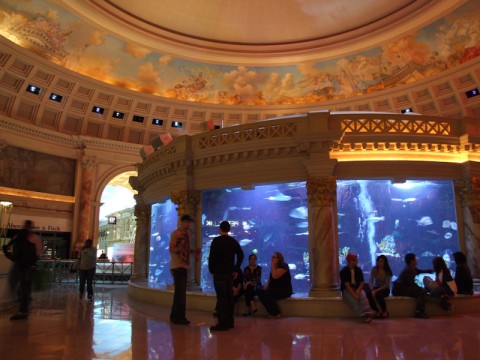 Aquarium in Caesars Palace.
I won 1$ at the slot machine, yay!
Saw the volcano of the Mirage and went back to the hotel since Henrieke wanted to go to bed, so Chris, Sandro and me went downstairs. We played some video blackjack in the PH casino, where I won another dollar, then roulette, where it took them 10 minutes to validate my austrian drivers license. I put 10 dollars on red and won, yay!
At the Bellagio I spent about 2$ on slot machines, which resulted in 2 free Mojitos and a coke. That was by the way where they filmed Oceans 11.
At 3am I finally went to bed after this quite eventful day.