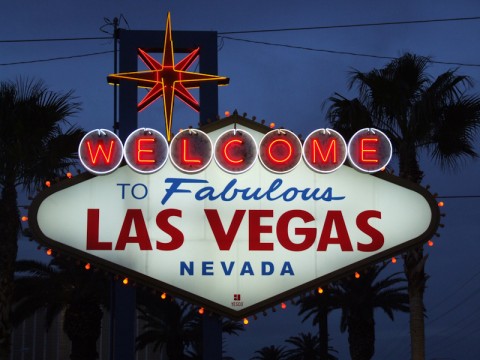 We left our room in the Planet Hollywood and checked out at 11, then drove to the "New York, New York" and walked around there. The exterior aswell as the interior of this hotel were pretty nice, they even had a rollercoaster which was sadly too expensive for us. We found an arcade and I ended up placing ITG and a round of House of the dead 4 with Chris while Henrieke and Sandro tried their luck on the biggest slot-machine we ever saw.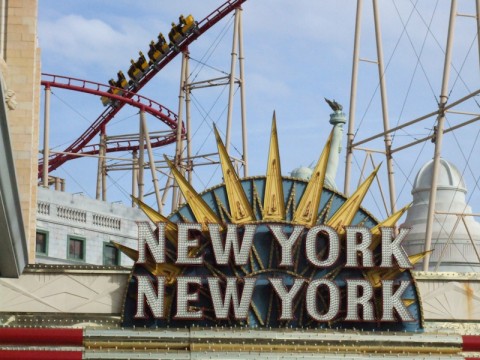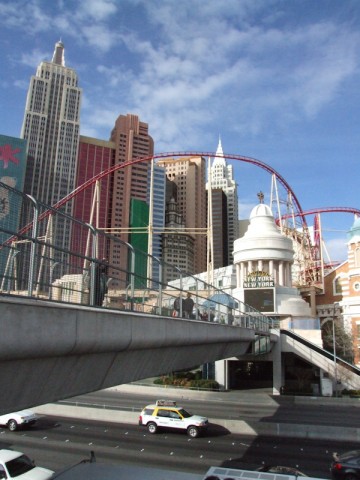 Next stop was the Luxor, a huge pyramid. Sadly they removed the interior theming, no more egyptian waitresses. They had the "Bodies" exhibition and one about the Titanic. Sadly they were quite overpriced. Across the street was the MGM Grand, where we got to see some lions and people trying to sell us time-share apartments.
The Golden Nugget Hotel in downtown was our last stop in LA, and the most familar looking part. They put this huge LED screen over the entire street, which probably looks really nice at night but sadly ruins the view at daytime.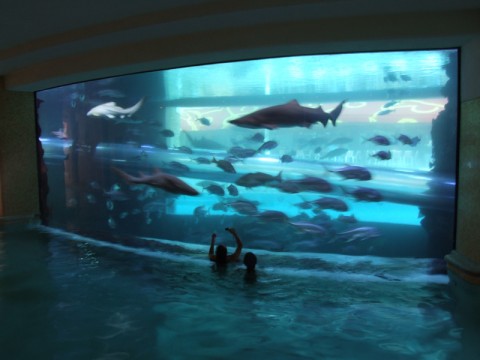 There's a waterslide going through this.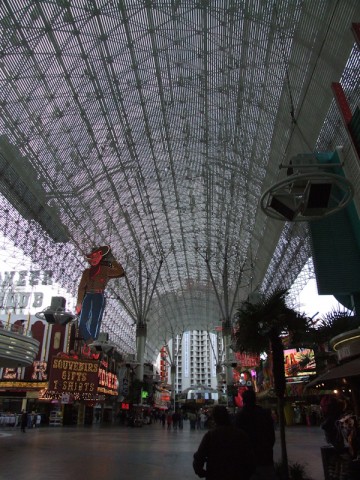 The famous cowboy in the old city part.
In  the Golden Nugget Hotel we got to see the biggest gold nugget in the world, then we wandered around the casinos there and had some deep fried oreos and a shrimp cocktail.
After looking through some gift stores but failing to find anything good, it was time to bring Sandro to the airport and make our way to LA. We stopped at the "Welcome to fabulous Las Vegas" sign to make some original (ha-ha) photos and also at a popular planespotting place to take photos of landing planes.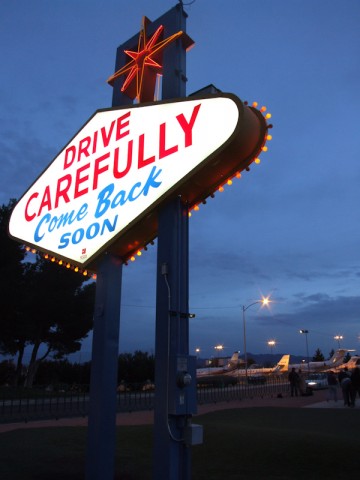 The drive back was nice, sadly Chris got pulled over by the cops for some minor speeding. We were all pretty tired and very thankful for Chris, who made all of this possible!