At 11:30 Steve picked us up and we went to the Cartoon Colour Company and picked up Cels and Cel ink. The store exists since 1947 and offers a wide variety of traditional animation supplies.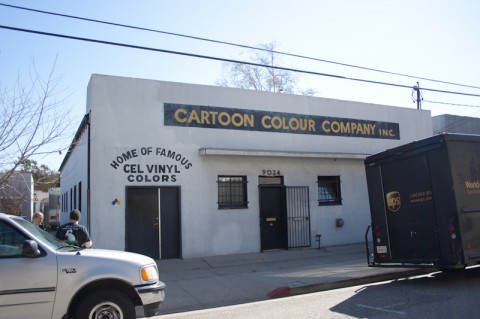 On our way to the ASIFA headquarters we made a stop at Coral Cafe (a place where apparently alot of animators eat) to have some very good lunch. In fact that was the first time we ate in a resaurant that wasn't a chain.
At the ASIFA we got to meet Stephen Worth who introduced us to everything there. We browsed through the archive and watched cartoons, later more people including Antran Manoogian (the president of ASIFA Hollywood) joined for a meeting.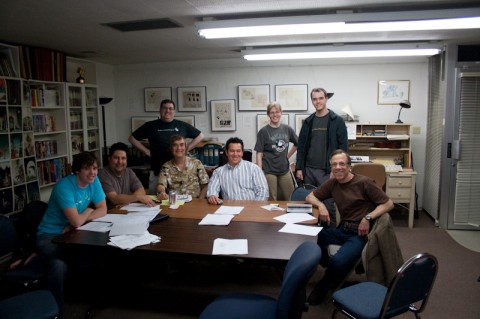 Me, Henrieke, Steve and ASIFA board members.
Later we went to Rob Kleins place and looked through his giant collection of comics and model sheets. We got to talk alot about disney comics and cartoons in general, had dinner at Subway and got home past midnight. Also we got some fresh oranges from Robs own orange tree! 🙂