Since my mother told me San Juan Capistrano was a really nice place, we went there around noon.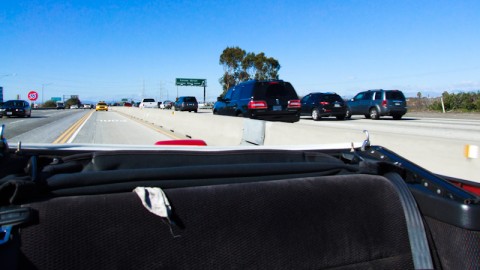 The weather was nice, so I removed the convertible roof from the car. Also notice the carpool lane, one of the best american inventions. It's a lane on the far left of the road where only cars with 2 or more people in it are allowed to drive.
Chris also joined and we walked around a bit in the Town. The streets were almost empty since it was Superbowl sunday. The spanish mission there offered some nice photo opportunities.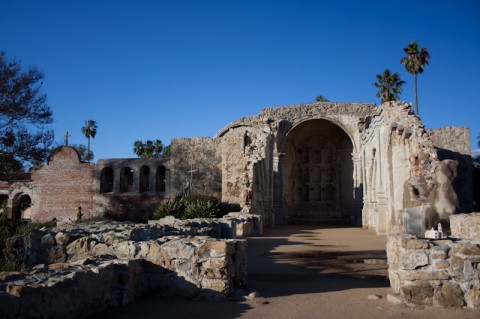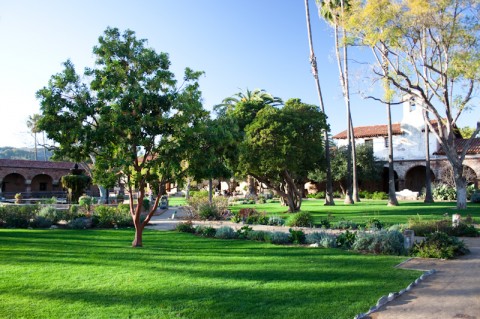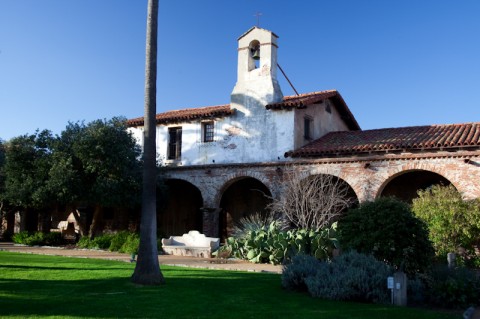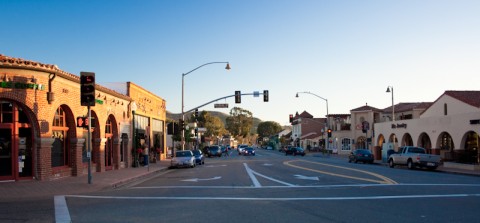 A view of the main street of San Juan
As the sun set, Chris showed us a nice part of the coast, where we took these photos: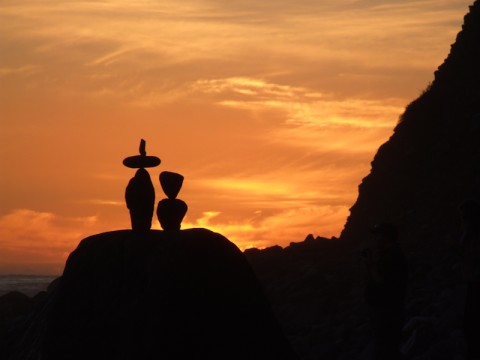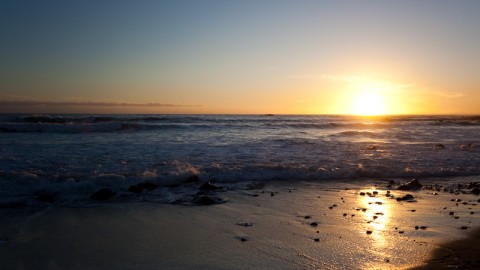 For dinner we went to a Pho (vietnamese rice noodle soup) place. I never tried it before but it was pretty good!