Spain picked us up around noon and drove us to SeaWorld, where we met up with Lisa. While watching a cute kangaroo on a stage we had lunch, and Spain had to leave for work again. We had some good times there and got to ride the new rollercoaster, Manta. It was pretty awesome, since you face the ground and it makes the ride feel completely different. The pet show was a must-see again aswell. Here are photos from our day: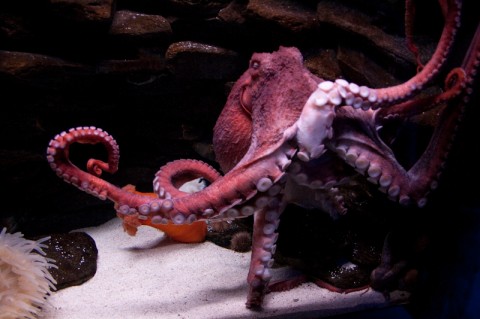 Awesome octopus.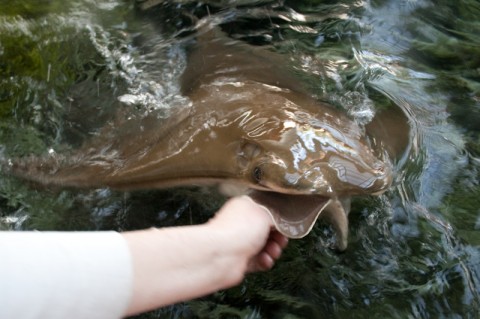 Feeding stingrays was fun as always 🙂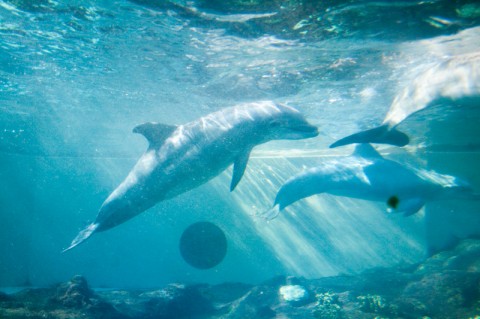 Dolphins!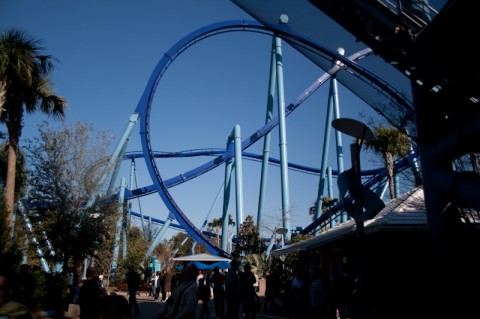 Manta, the new rollercoaster.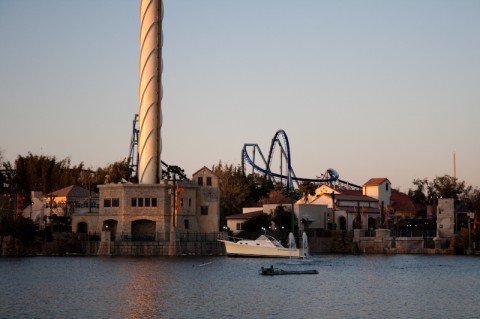 The themed part of SeaWorld from across the pond.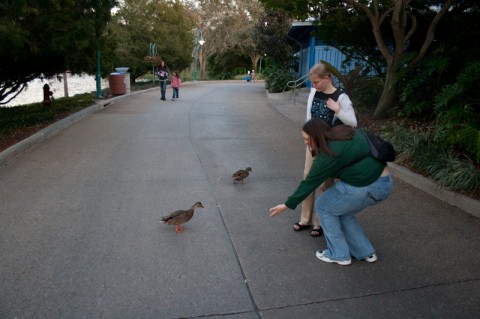 Henrieke and Lisa feeding ducks.
Afterwards Lisa took us to a Lowe's (hardware store) where we picked up some costume supplies, then she took us back to Chris' place, who made some amazing Crepes. Matt also joined the Crepe madness!