Last weekend was so packed with stuff, I feel obligated to write a post about it!
Friday, 27th September
On friday we planned to go to Game City, a free gaming event in the city hall of Vienna where big publishers present their new games. While games are nice, the real motivation to go there was of course to meet Ulrich Schröder, a great artist from Germany who draws a lot of the "Donald Duck Sonderheft" covers. On the way there we ran into the Neubaugassenflohmarkt, a big flea market where a lot of stores sell things such as art supplies, cameras, postcards and useless junk. We looked around a bit and then stopped by Haus des Meeres, the big Aquarium in Vienna which is located in an old anti-aircraft tower. They just finished their new rooftop cafe, which we had to see!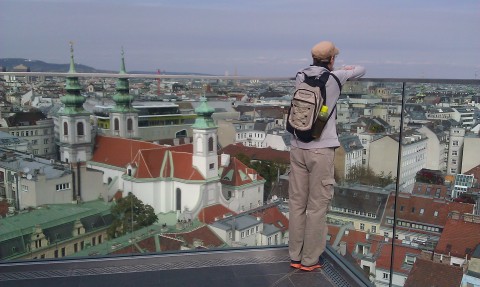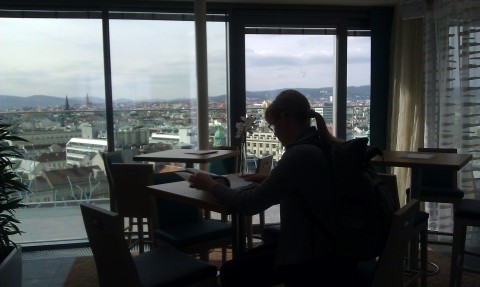 Later at Game City we met Ulrich after waiting in line for a while. It was quite busy there already and we had a short chat and agreed on meeting after Game City closes, which gave us about 1.5 hours to kill. At the same time on Stephansplatz, there was the campaign finale of the right-winged party FPÖ along with a protest against the party and their policies, so we went there and met up with Chris. Sadly, a lot of the protesters were too extreme for our tastes and while I would have liked to protest against the racism and intolerance that FPÖ spreads, we didn't quite feel like protesting against the police. So we stayed between the 2 sides and tried to take a few good photos capturing the atmosphere.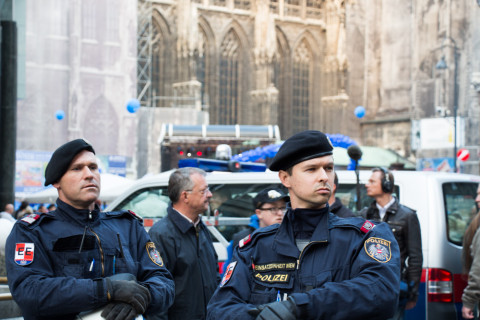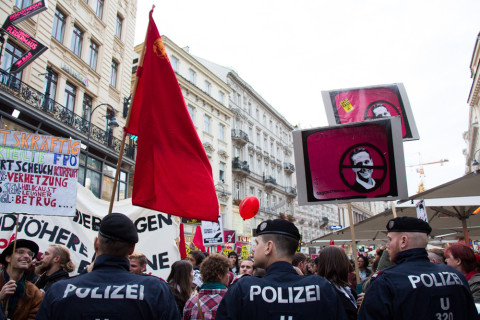 Back at Game City, we met up with Ulrich and Henrieke showed some of her drawings before going home.
Saturday, 28th September
On saturday we got up early to sell at a flea market. My whole family was there and we got rid of quite some junk! At around 9:30 we went to Game City again to get drawings by Ulrich. We stood in line for about 2 hours, but it was worth it for getting a great drawing!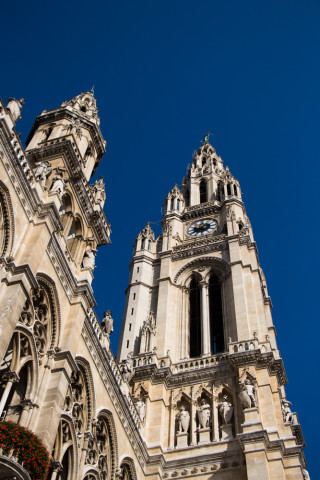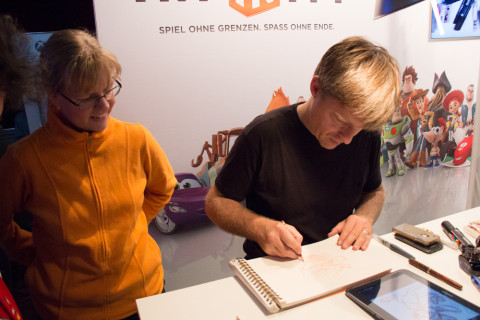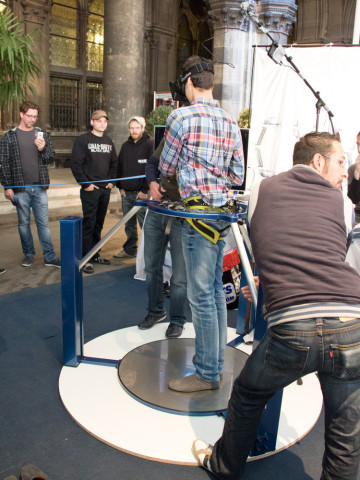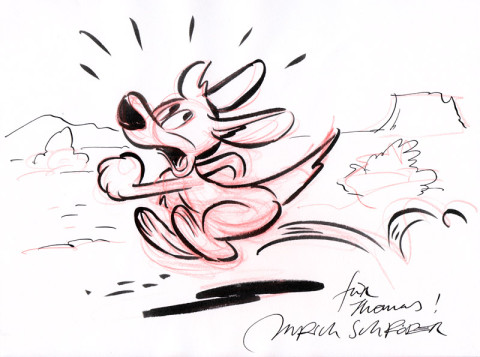 We hurried to get back to the flea market, had some quick lunch before and tried to sell as much stuff as possible. Despite the market being open until 5pm, most people packed at 3 already and so did we as no more customers were coming in. Henrieke and me qent on a quest to get a cake and we had a nice afternoon with my family then.
Vienna Comix gets a separate post!