Henrieke suggested going to the Big Basin Redwood State Park today, seeing some of the biggest trees on the planet. According to Google, a 1.5 hour drive. It took a bit longer, but we got to enjoy some very scenic views! Just 40 minutes from where we stayed there was a beautiful barely touched wilderness! At the state park, we made a terrible discovery: both the snack bar and the gift shop were closed. Being hungry, we chose to only walk the short path, which luckily included all the biggest trees in the park. It was very impressive to see those incredibly old trees and we got some nice photos!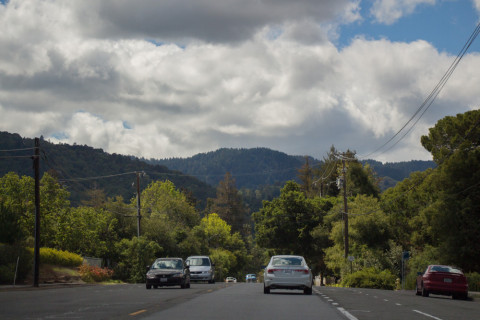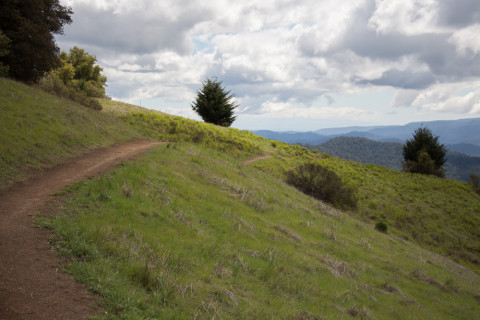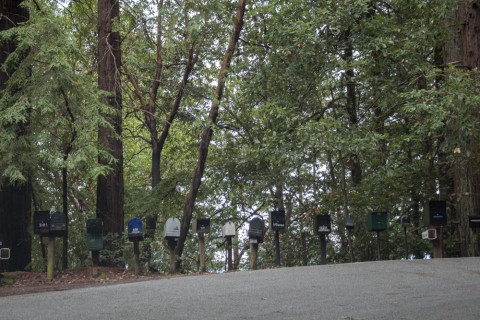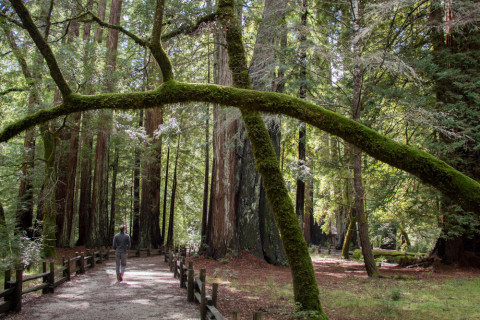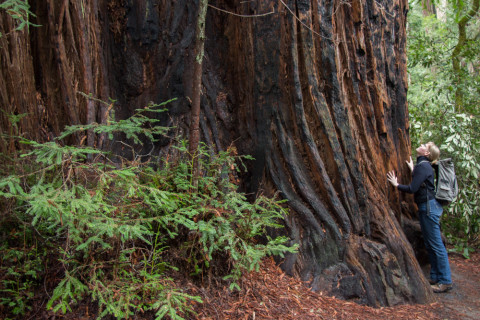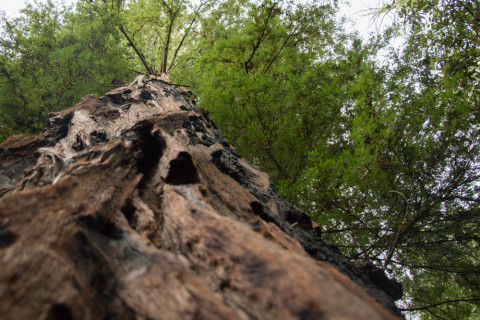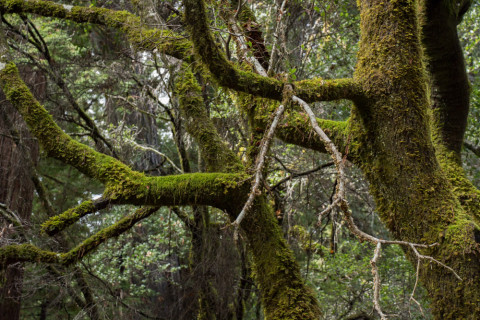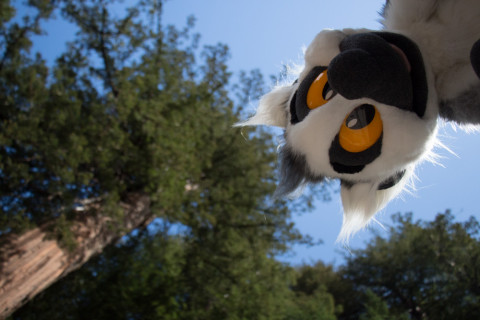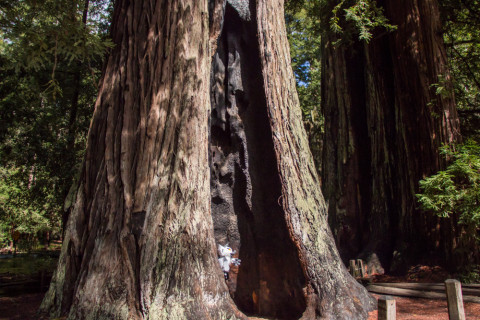 On our way back we walked around a bit in Saratoga, a very nice looking town outside San Jose. The restaurants there looked a bit too pricey, so our curiosity lead us to "Harry's Hofbrau", an apparently German-themed restaurant. As expected, things were a wild mix of stereotypes, wrong translations and some dutch stuff, since Germany and the Netherlands are too hard to tell apart. We had a turkey leg with mashed potatoes, probably the most un-german food they had there. Hint: Turkeys don't live in Europe. It was pretty tasty though!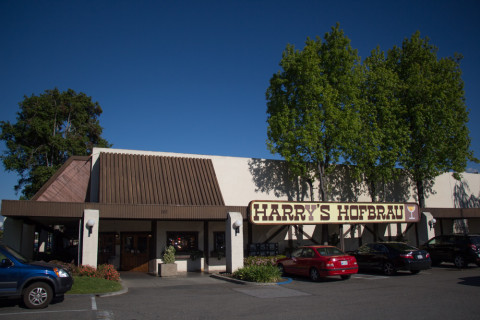 On the way back home, we stopped by Winchester Shopping Center as we always like checking out malls. All we got was some candy though. At 7, we met up at Paxti's with Yippee, Croc, Latte and Dax for some Chicago style pizza, yum! We had a nice time, but due to a long wait for a table, we didn't have time anymore to check out Rasputin Music across the street, a giant used shop. We vowed to do that later this week though.