15°C and rain today.. weird weather, especially considering that it had 35°C yesterday.. but my host told me that weather changes like this are not that unusual here.
Met up with Nick (who also organized that I could stay at Kaz' place) today, we went to the Melbourne Zoo.
Great Zoo, they had lots of interesting animals there, like tree kangaroos, meerkats, red pandas, jaguars, pumas, tigers, lions, lemurs, and most surprisingly, coatis!

Coati (cc) flickr user Timmy Toucan
Couldn't get any good shots of it myself though, because the coatis were both sleeping, and the short time when they moved I was too slow.. but well, I've seen them at least 🙂
Here are some other photos I took: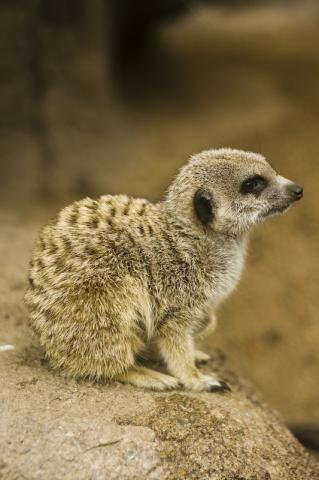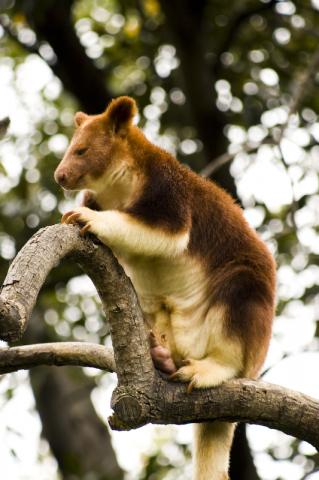 Nick, who was a Zoo volunteer, managed to get me to see a Tiger feeding from the Zookeepers side later. We could get up really close to the Tigers, amazing!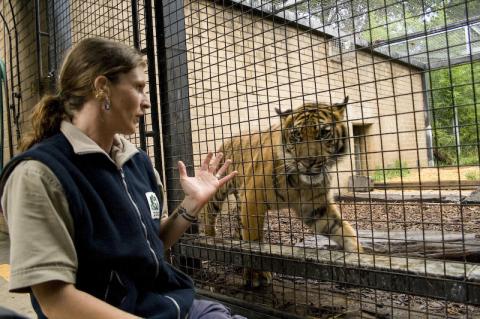 Tiger and Keeper "backstage"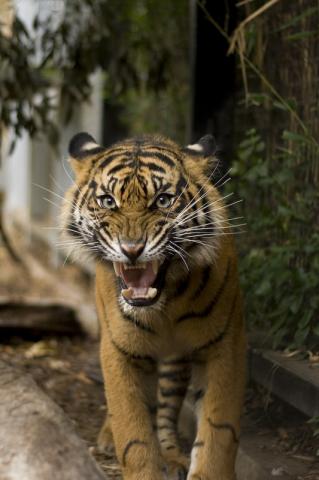 *really* close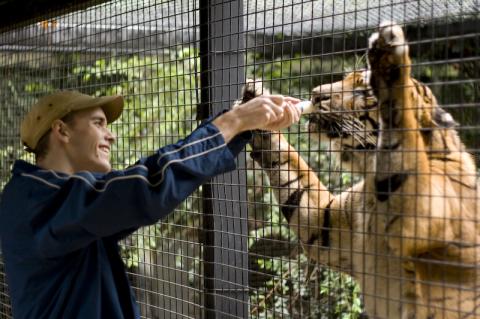 And I even got to feed one young and one adult Tiger!
It was an amazing experience, thanks again to Nick for making this possible!