When Tobi, me and another friend went photographing last week, we came across this critter in the inner city, he goes by the name Tyler.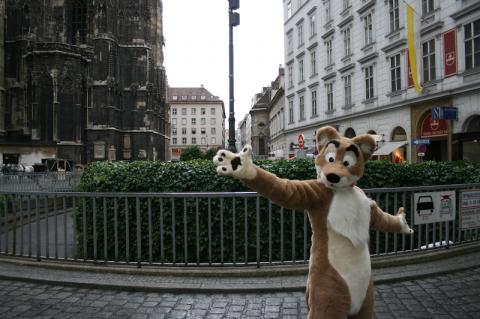 He goes by the name Tyler and is a Tasmanian Tiger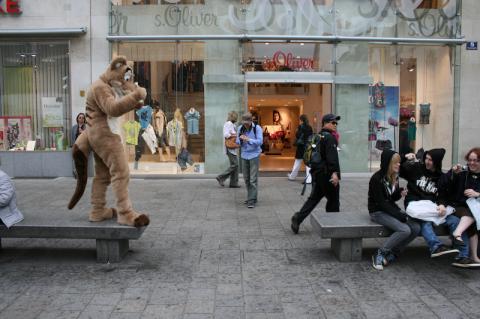 Peoples reactions were fun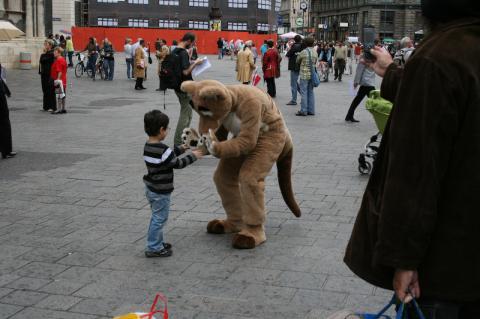 Also kids liked Tyler alot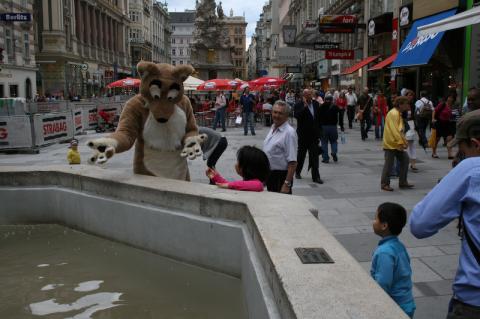 This is where kids explain that it's unwise to drink fountain water.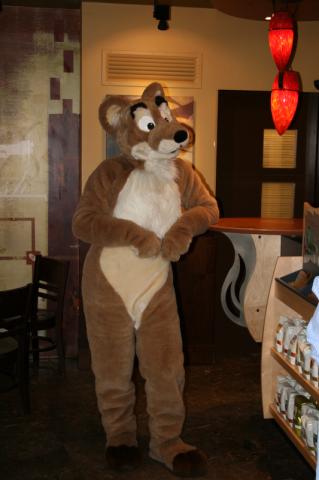 He obviously likes Starbucks.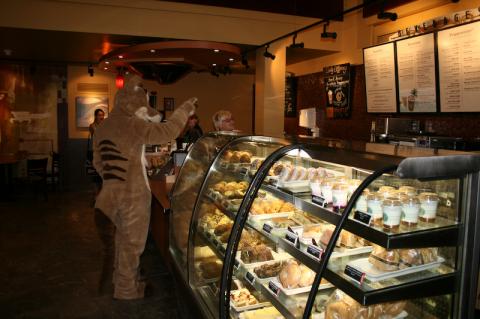 "Tall Classic Hot chocolate with whipped cream in a cup please."