15.01.10
Had a safe flight to London, luckily without delays since the weather situation got alot better recently. I was flabbergasted by all the leg space I had in the British Airways flight!
Not much to see, except a thick cloud cover and some mountains sticking out. It looked beautiful though, so here are some impressions.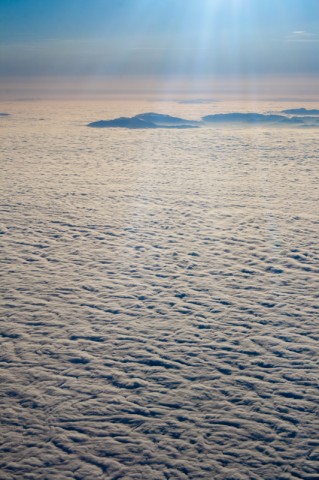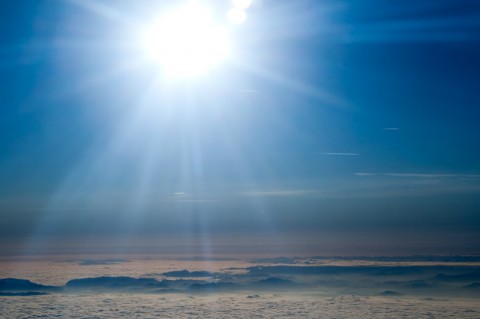 Met up with Ed and Henrieke after the most horrible train drive ever, went to an Indian restaurant to have curry and went to bed.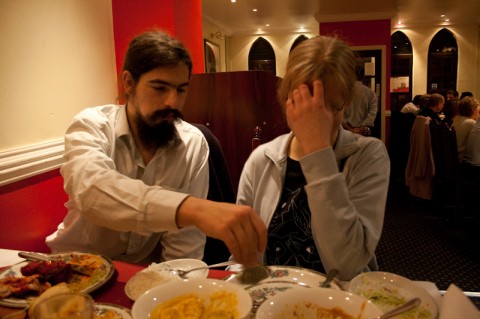 16.01.10
No sleep at all, got up at 5:30 and took the terrible subway again to get to heathrow. Well it was less terrible at this time of day of course.
We almost missed out flight since there were additional security checks. Henrieke got some nice shots of greenland, here's one: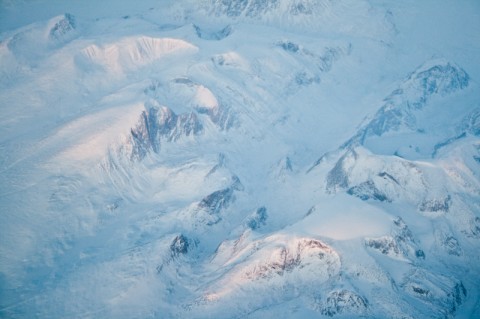 The TSA guy at LA Airport was funny, I declared my Sausages and Bacon I brought and they later took it away from me, that made me kinda sad since I promised it to a good friend… Stupid TSA. I mean what's wrong with importing vacuum-packed Bacon..?
Anyway, after waiting an hour in a line just to check out bags in again, we luckily found a Starbucks with couch chairs! They felt like the best chairs in the world, after spending so much time cramped in economy class seats.
Right now I'm typing this and we're waiting for boarding our plane to LÁ where Tony will pick us up and we'll finally get some sleep!