Naturally jetlagged, we took a challenge by walking to the supermarket, which meant crossing streets with no pedestrian crossings and walking on what definitely wasn't a sidewalk! We still made it though, got some breakfast supplies and some pecan waffles from waffle house. In the backyard of the house we were staying in there was lots of wildlife to see: Squirrels, Rabbits, Cardinals and many other animals. According to Kanu, sometimes you can see deers there too.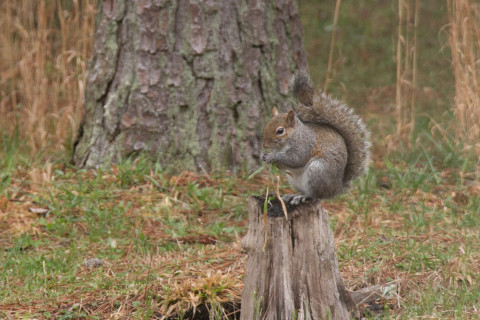 In the evening we went to Marlow's Tavern with a few local people who also worked for FWA, the con we'll be attending.
Afterwards there were some people over at Kanu's house and we ended up watching ridiculous cartoons and passing out eventually due to jetlag.