So this is what I'm working on for a week already, a Tasmanian Tiger Sculpture!
It takes very long because I never sculpted before, but Super Sculpey is awesome stuff and it's really fun to work with it!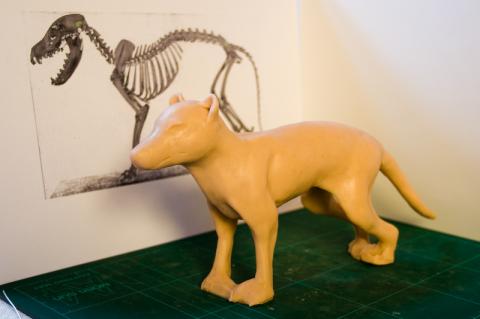 This is what it looks like at the Moment, I'd say it's about 70% done.
click "continue reading" for some earlier photos.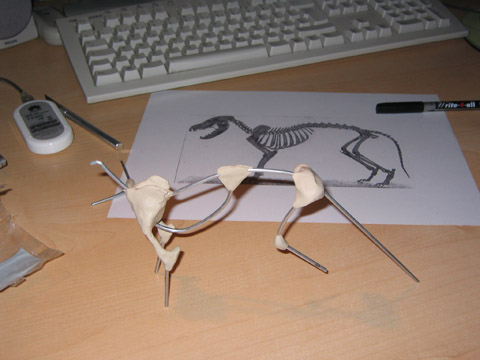 At first I made a skeleton out of aluminium sticks and modeling clay and baked it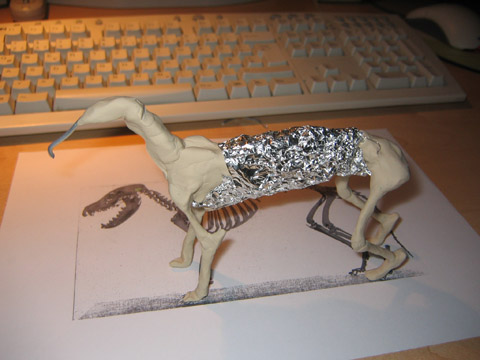 Modeled the body out of aluminium so I won't waste too much sculpey on it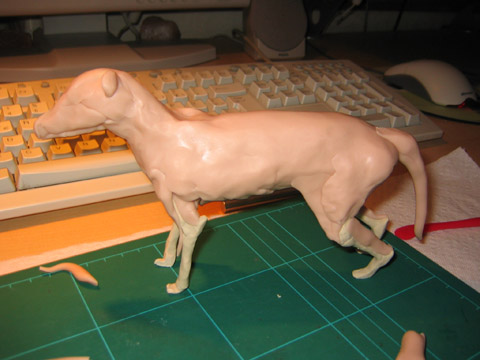 The fun begins!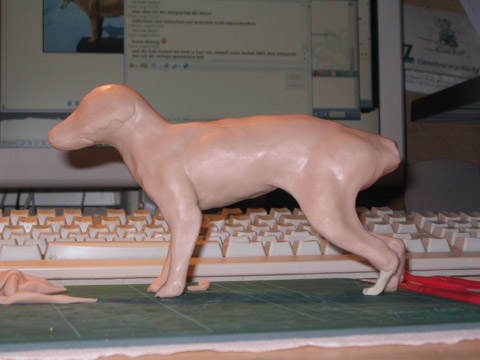 another Progress Shot