We had a quick breakfast and left Chris' place around 1pm, our initial plan was to go to pick up some fur and then to Cartoon Colour Company. After the fur shop however some belt in the car slipped off due to extreme rain and everything stopped working. Luckily I managed to get the car off the freeway and park it next to the LA convention center. Luckily Steve came to help, which took about 1.5 hours due to rush hour. Tobi also arrived and AAA towed away the piece of junk.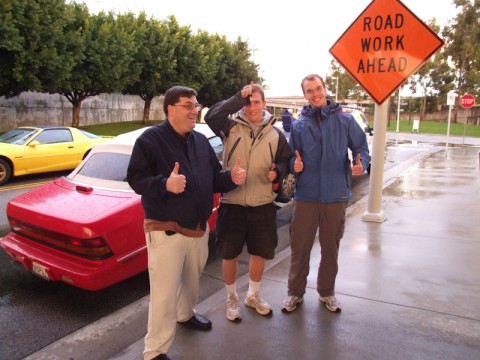 Steve, Tobi and me. Crysler being towed away in the back. The yellow car is Tobis new Pontiac Firebird.
Since it rained heavily before, we got to see a Rainbow and a nice sunset. Here are photos Henrieke took while we were waiting: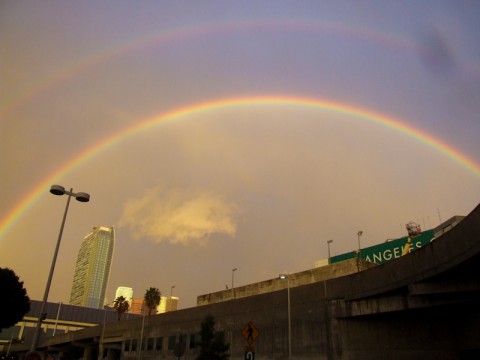 Rainbow over downtown LA.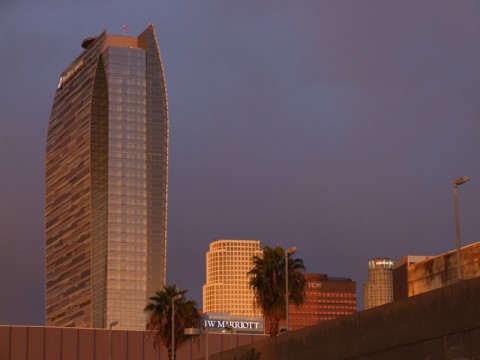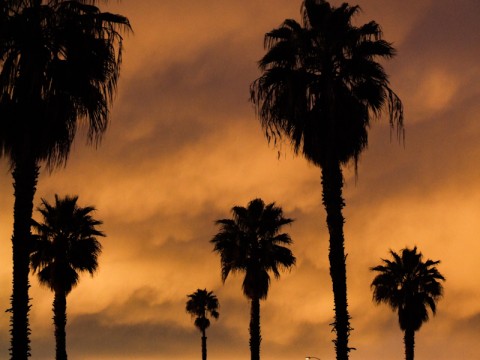 A true california sunset.
Since it was too late to do anything, we went to Trader Joe's in order to pick up some supplies for pancakes.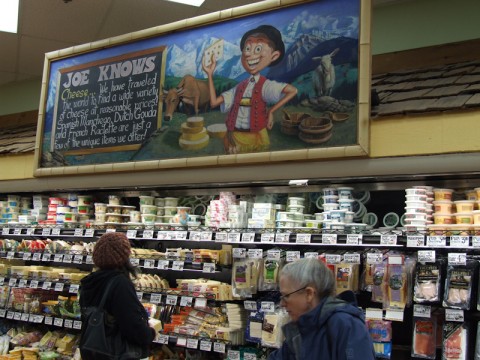 This is what Trader Joe's looks like inside. Lots and lots of signs, each drawn by the stores own artist. Awesome!
Our pancakes were fabulous! We also invited Rob Klein and had a nice evening with lots of chat about cartoons.
After they left, we spent the rest of the evening packing until about 3am.