We had to get up early to catch the Shinkansen back to Tokyo, Katsu gave us a ride in the car. Since the GPS wasn't reliable, we saw some parts of Osaka where no foreigner has ever been. We even drove past Tazukas birth house! After a while of saying good bye we enjoyed the nice scenery from Shinkansen again and had some bento boxes for lunch, also we drew a starbucks create-your-own-tumbler inlay for Takako. Back in Tokyo we went to the Yaesu terminal hotel which is pretty much across the street from the central station. Everything there was tiny, but efficient, we liked it! Maki had time to meet up that day, so we went to Shinjuku to meet up with her. On the way we looked for the Pokémon center which was only a few meters from the hotel in 2005 when Thomas was in Japan the previous time, but it seems they relocated it. At Shinjuku, we went to an art store with Maki and got some supplies. Can you believe it, the art store had a whole aisle just for transfer foils! Continue reading for more photos and drawings.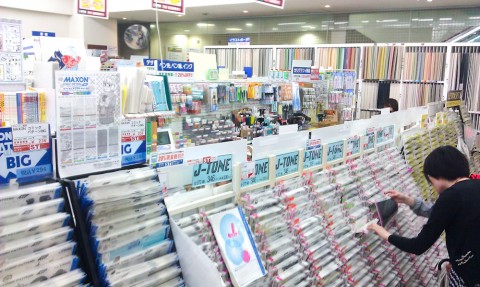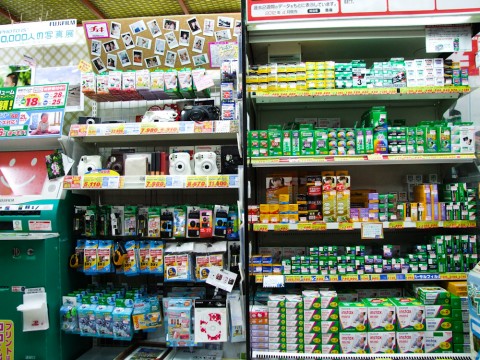 After that we walked around in the extremely crowded streets of Shinjuku, went to a photography store and to a bookstore, where Maki got a great book about Japanese mammals for Henrieke. Since it was so crowded, we went back to the hotel and had some takeaway dinner on the room, afterwards we sat at Starbucks for about 2 hours, making drawings for each other!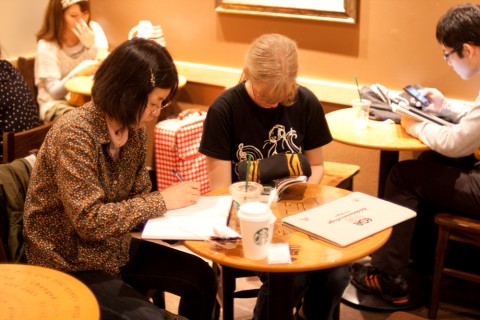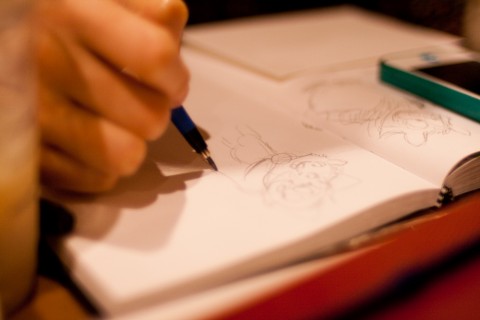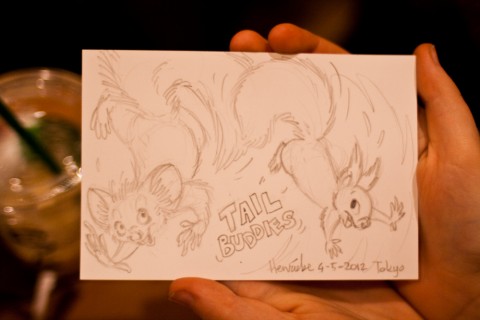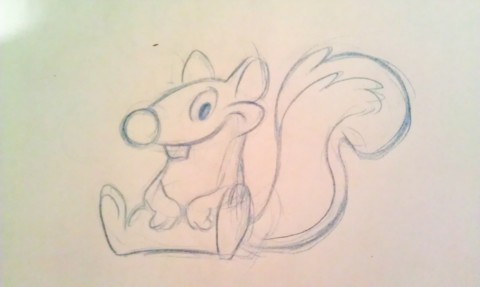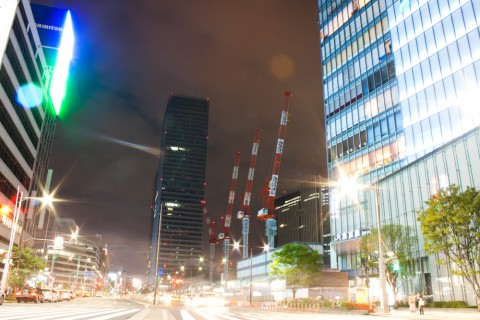 Then it was time to say good-bye another time to Maki, we hope to meet her again soon!