We were lucky enough to be one of the few people who get to see the Impossible (former Polaroid) factory from the inside. If you don't know what Impossible is, they are a company that emerged after Polaroid closed down their last factory and they're trying (and succeeding) to develop all-new instant film that is compatible with Polaroid cameras. It's a very exciting project and it was awesome to get an insight how they do it.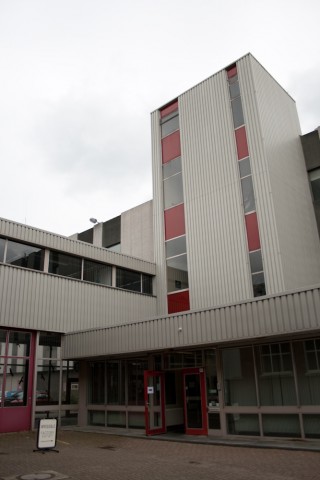 We arrived at 13:00 at a very regular-looking factory building and waited in the cantina for a bit, then Andre (the managing director) came and gave a short introduction about the short company history. Then we got split into 4 small groups and walked through the whole factory, getting explanations on how the machines work and how they managed to get everything up and running again. Almost all of the machines are old Polaroid machines that got saved from the dumpster, so it's even more amazing they managed to reassemble everything and produce this amazing new film. The film works completely different than the original Polaroid film as the chemicals weren't available anymore and Polaroid still owns the patents. Impossible is quite literally re-inventing instant photography.
The first machine we saw was a machine that produced 8×10 film, they recently assembled it and got it up and running. Instead of peel-apart film this is integral film in a special cartridge. Since Polaroid discontinued the film, there was no way to get any new film. Our guide said they will soon begin selling the new film, so far they only sold it to specific clients, also the FBI.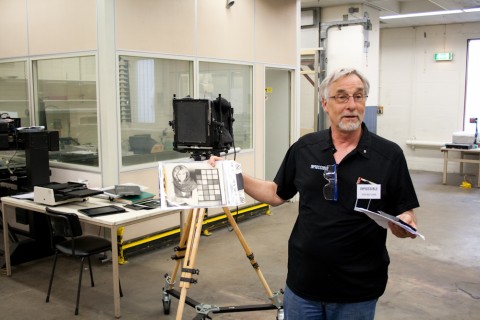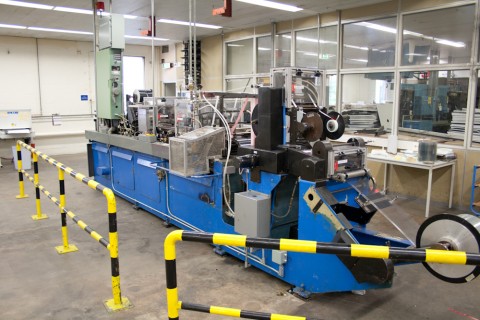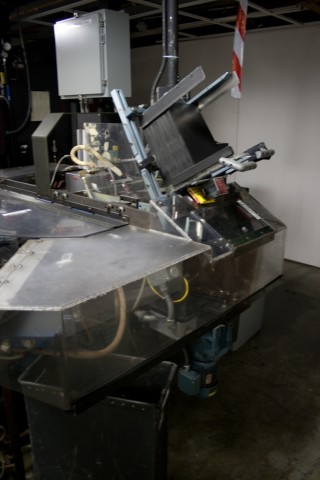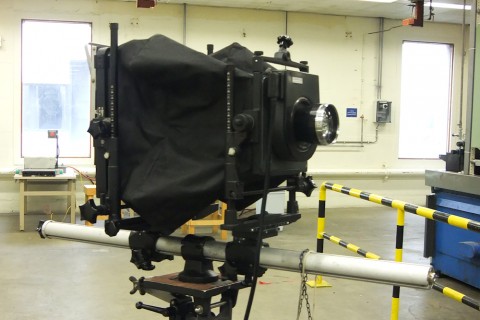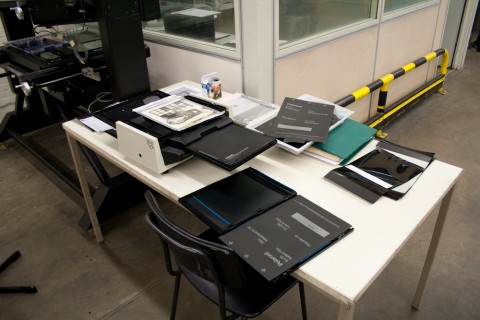 The next stop was a giant camera producing the biggest photos I've ever seen. There are only 2 cameras like this in the world, it's basically a giant SX-70, even with big rolls to automatically eject the film and spread the paste. The new film is integral as well.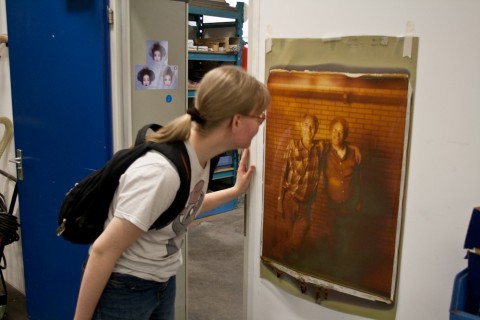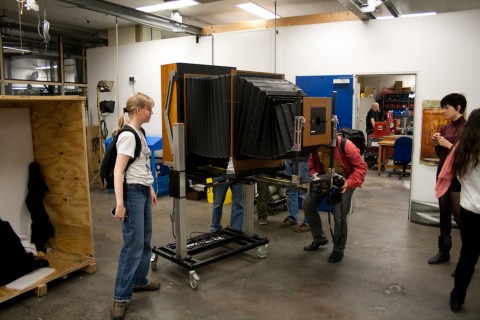 Next stop was the reactor chamber, where the developer paste gets made.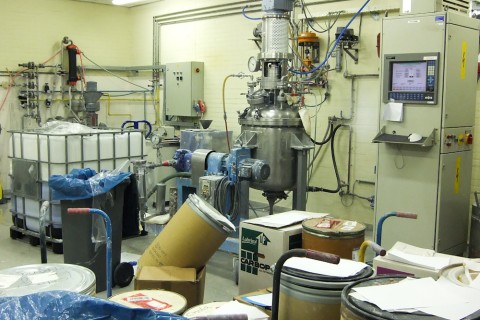 Then we went to the assembly line for the small film cartridges, almost everything happened there. Most machines were stopped. Some had to operate in darkness, so it was very interesting to see those from the inside. People who operate these machines have to work in complete darkness, any light would destroy a whole batch of film.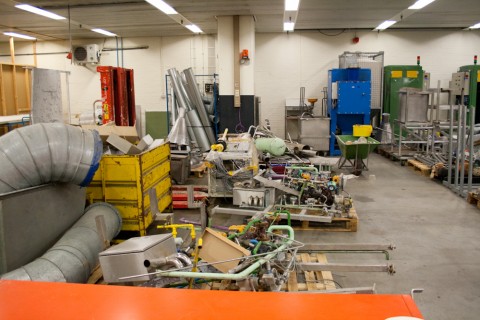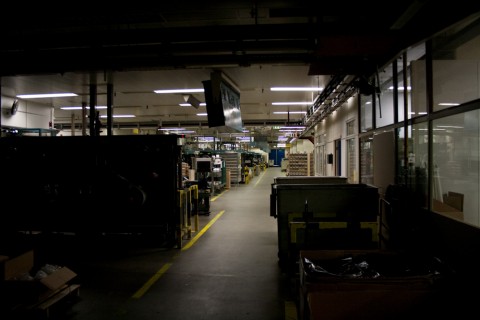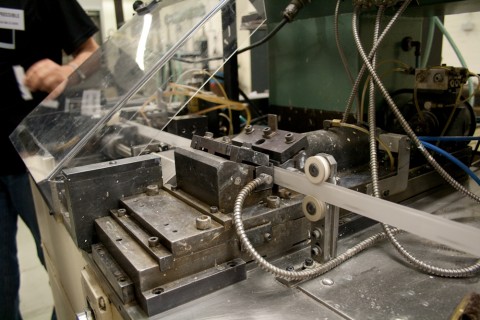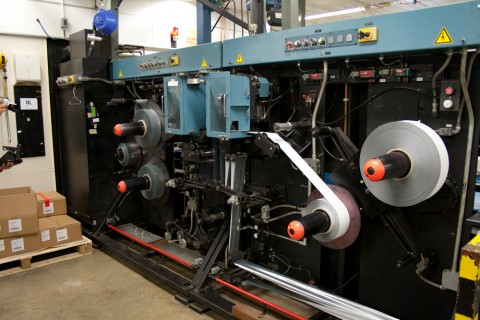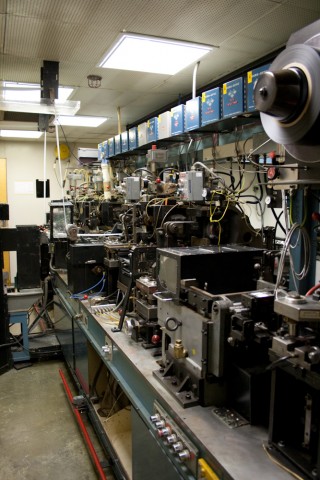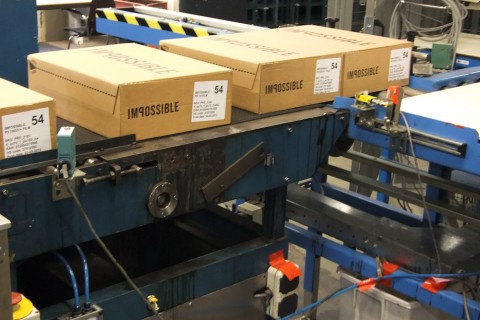 After that we went to the laboratory where developer paste gets developed and tested. They're currently working on a new formula which will be used in the next released film.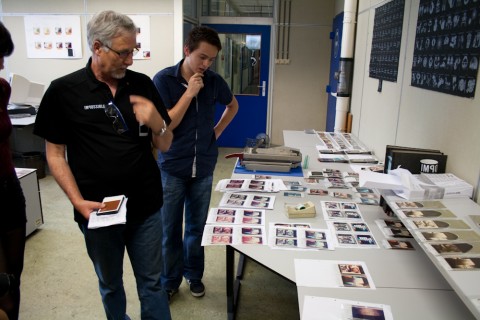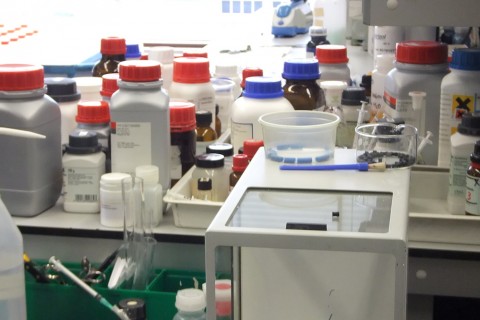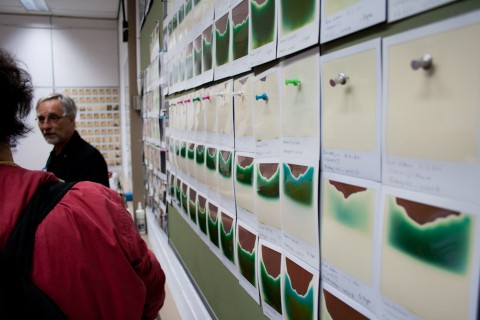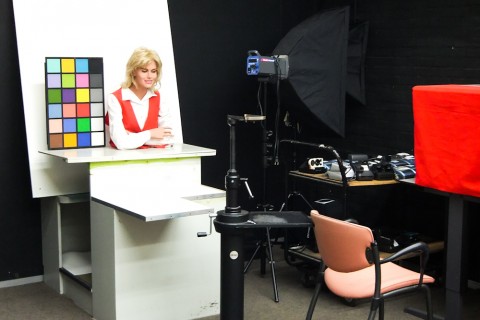 The warehouse was the last stop, they had a special cooling room for storing the film before it gets shipped. Next to it was an office where they refurbished and repaired old cameras. You can get your SX-70 fixed there, they have the parts and knowledge!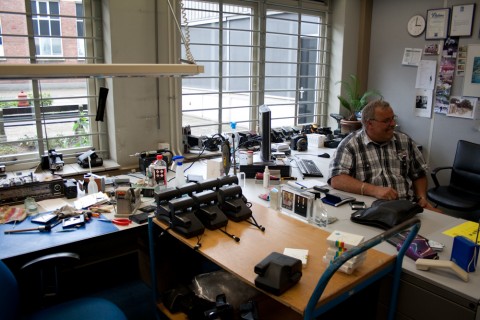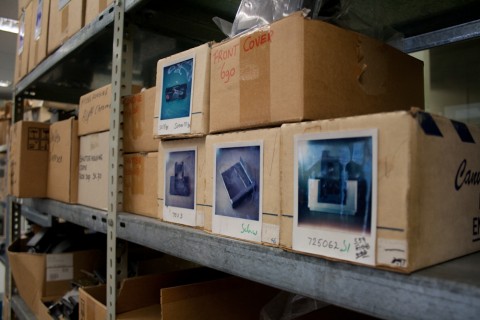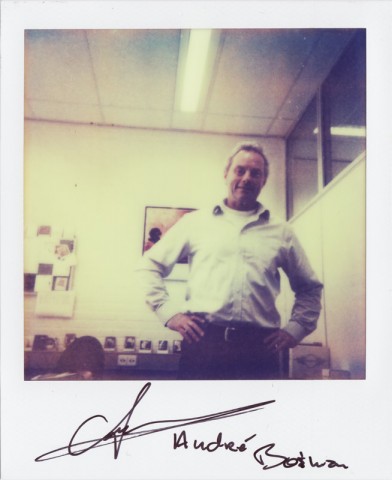 Back at the cantina we talked to the employees and other people, of course it was nice having so many people interested in instant photography in one place. We had an interesting chat and then went to meet André in his office. He is an awesome guy and took his time to talk with everyone who came there. I showed him my little cartoon art badges I made using Impossible PX70 film and he really liked them! We talked about the future plans and just how great the whole project in general is and I got a nice signed photo on first flush film. Before leaving, we stocked up some discounted film at the factory outlet store and went back home.
To anyone interested, doing that tour is definitely worth it if you're interested. Unlike other companies, they went out of their way to show us everything and there was no place where we weren't allowed to take photos. (I doubt they have to fear much competition in this sector though)