We got up at 4:45 today to make sure to have enough time for everything as we didn't really know how returning the car works. Luckily everything worked out fine, the gas station accepted my credit card which didn't work in one case as you need to enter a 5-digit zip code when paying with card. Problem: my zip code has 4 digits. The car return place offered an airport shuttle bus that went directly to the Southwest terminal, it wasn't too busy either and the walk to the gate was literally 50 meters, pretty nice for LAX standards. There was an extra TSA security check for checked baggage with people throwing around our luggage, they put a lot of effort into making sure every fragile item gets beaten up! Luckily we carried our costume heads as hand luggage this time!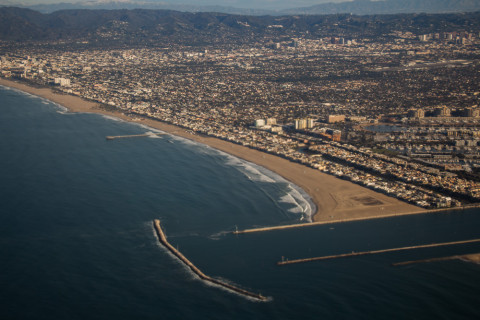 We had a 40 minute layover in Texas, then went on the next flight towards Orlando. Scott picked us up from the airport as Chris had to work and we basically went straight to bed until Chris came back from work.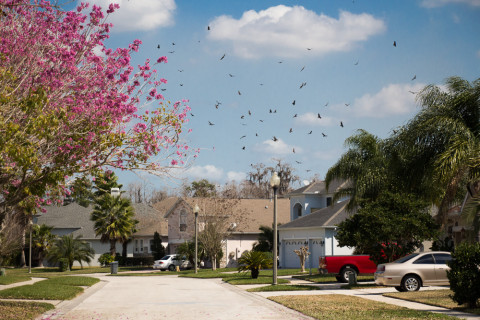 We went to some hot wings place for dinner where we encountered the biggest amount of TVs we ever saw in a restaurant: 27 giant plasma TVs and 6 beamers, all showing different sports programs. After some stupid YouTube videos we went to bed as I had to pick up the rental car early the next day.