Got up late and John made us some true southern american breakfast, yummy!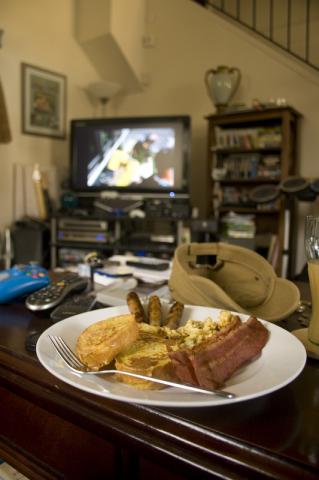 Sausage, Bacon, frenchbread, scrambled eggs with cheese, biscuits with gravy (not on picture)
Approx. calories: 58340
Went to a live puppeteering show that airs every sunday for 9 years. It was alot of fun and I'll post videos of it later if I can get them somehow.
We also met Duco and Steve there, Duco being from the Netherlands and Steve from the UK. Steve is about to become an airline pilot and will move to Washington next year.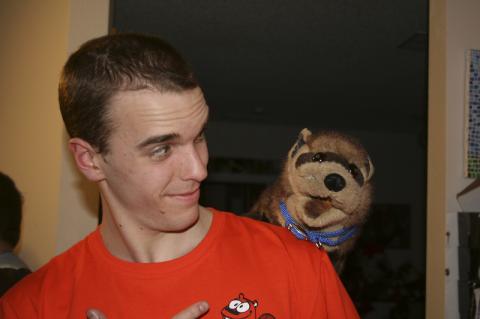 Here's a pic of me and poink, one of the characters of the show.