Got up, watched some weird american TV shows and ate Cheerios for breakfast. We went to Downtown Disney with Steve and met Mark, Blake and Chris.
Looked around in a bookstore, Henrieke got an aviator helmet and we complained about bad drawings in the Disney store.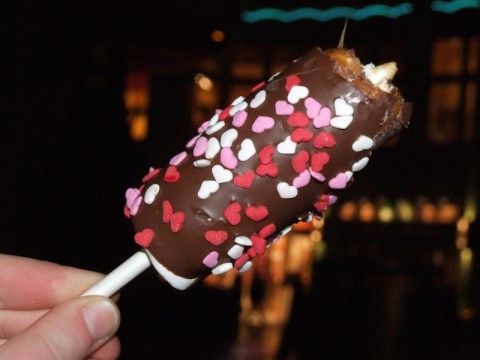 Henrieke got this typically american meal: Marshmallow, covered with caramel, dipped in chocolate and covered with sugar hearts.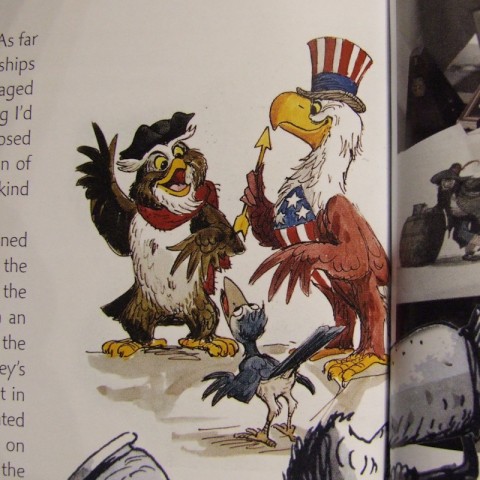 We found a Sam Eagle drawing we didn't know yet!
Then went to "Tonys Pizza Place" and had 2 deep-dish pizzas.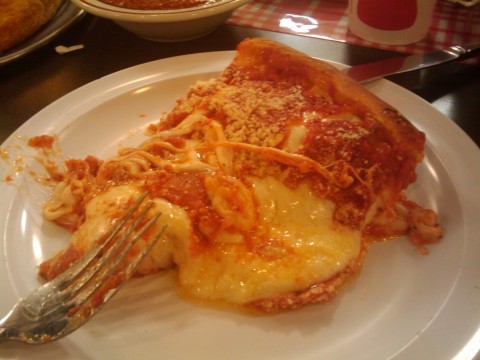 Cheese!
Mark joined us to Chris' place and brought his ferrets, which were supercute (Only took videos but can't edit them yet sadly)