At about 11 Chris, Henrieke, me, Torey and Chris went to Cocoa beach and enjoyed a fresh breeze.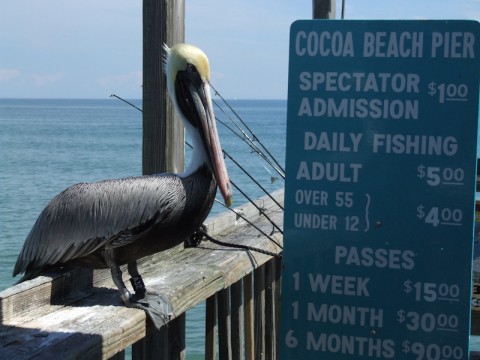 Seeing a pelican from that close was cool!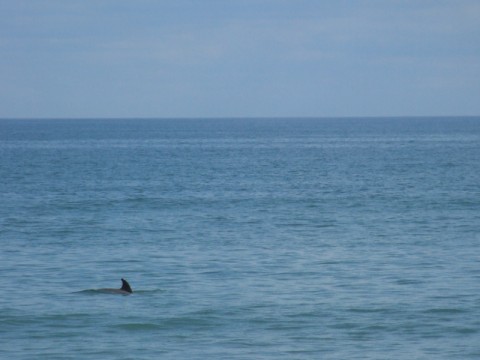 Also a dolphin!
We also got Tyler and Trigger out for some photos and of course got funny reactions from people.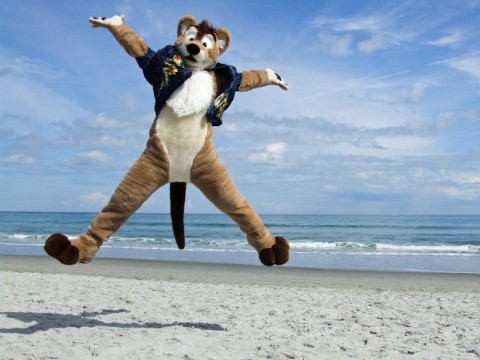 Tyler sure was excited about that beach!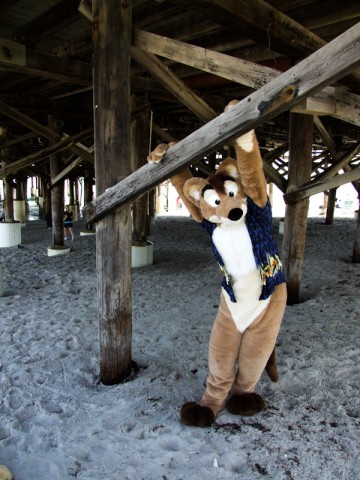 It's cooler in the shade!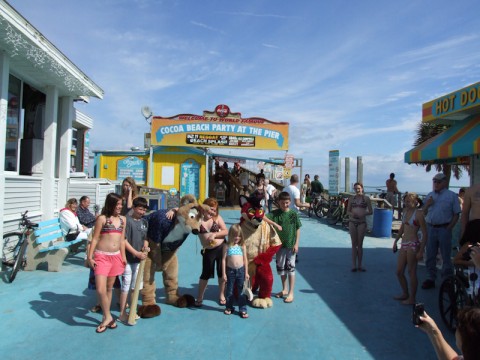 Kids were excited about both of them!
After a quick lunch at Subway we made our was to Kennedy Space Center, and before we even entered we saw the most awesome Armadillo. He didn't mind people at all.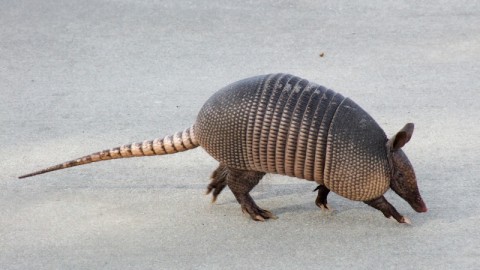 That day was full of wildlife!
The Space Center itself was awesome aswell, we saw rockets from all decades and lots of other spacecraft.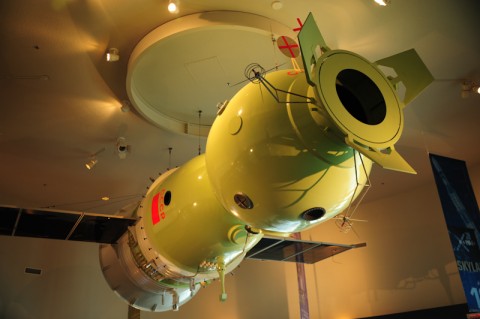 Sovjet Spacecraft looks stylish. Photo by Chris.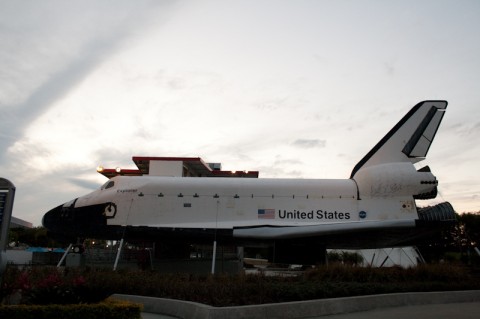 Since I'm mostly excited about space shuttles, I was excited about seeing the replica of a shuttle in lifesize where we could even walk in.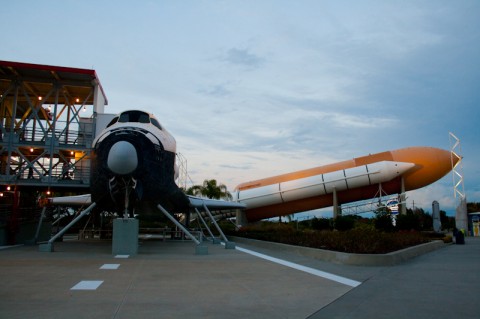 Shuttle with Tank and Boosters.
The shuttle launch experience ride wasn't bad either, and the gift shop was surprisingly awesome. I got a big plush space shuttle. 😀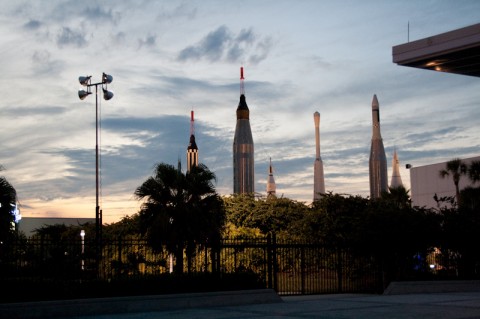 Way after the official park closing time we went to FPS to hang out a bit more with Mark. After the show we heard the really loud sonic boom from the shuttle, which was landing in Cape Canaveral at 10:20pm.
Back at Chris' place we watched "The fox and the hound" with Marc and Torey.