This day was dedicated to Disneyland! Since Henrieke heard a lot of good things about Disney Sea, we went to this park early in the morning. After riding the monorail we arrived at the park at about 9am. It was fairly busy of course, apparently this was the busiest day of the year.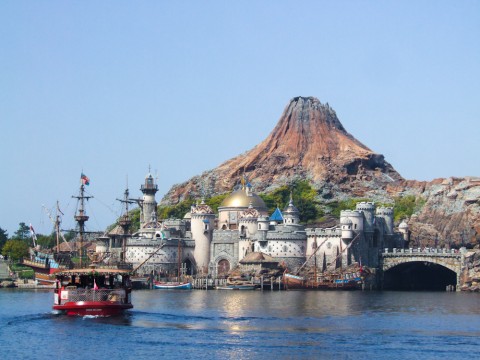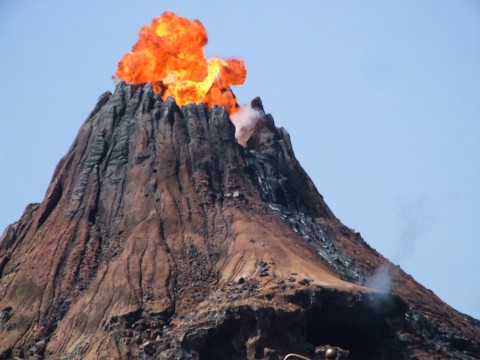 We went quickly to the "Journey to the center of the earth" ride which is inside the big Volcano to get some fastpasses. Most of the waiting lines exceeded 2 hours, we found one ride that had a waiting line of only 10 minutes though, it was called Sindbad and featured very nicely made animatronics. After watching a musical acrobatic show both of us went around by ourselves as it was really hard to stay together in a group of 4.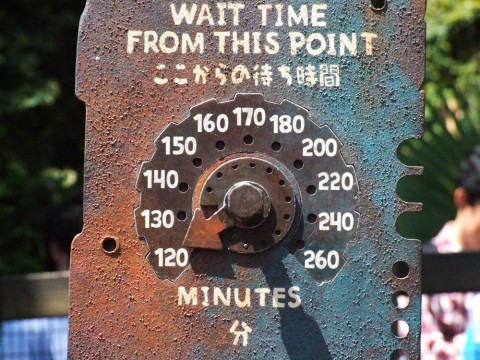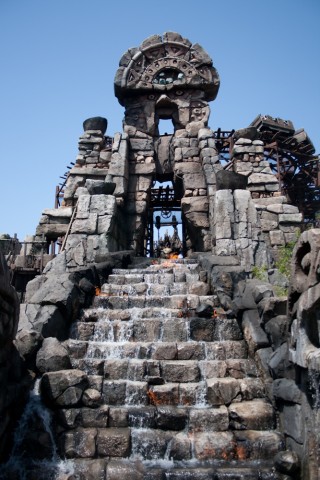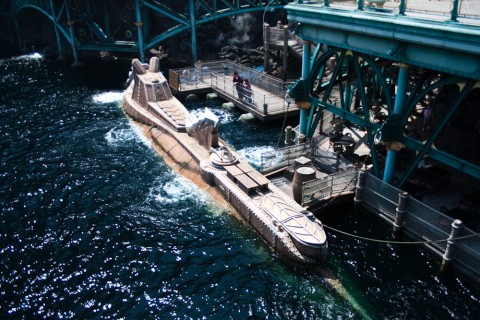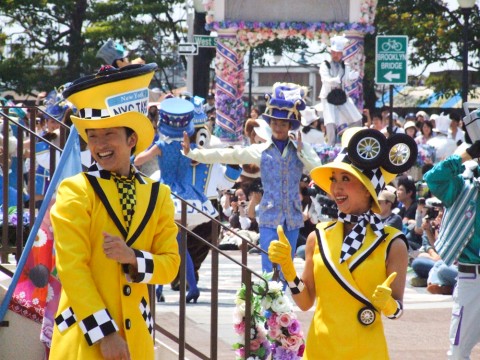 One thing we noticed was Duffy. Japanese are literally obsessed with that character, most of the merchandise sold in the park was about Duffy, they had special shows with him and the whole park was themed for "Duffys Spring Voyage" that day.
After walking around more and having some steamed bread for lunch we went in the Volcano ride, which was nice but not the best ride we ever experienced. It uses the same system as test track in epcot and has nice animatronics and theming, you basically go deeper and deeper into the center of the earth and encounter strange creatures and sparkly lights. Then at one point the wagon accellerates and there is a drop, then the ride ends, it's pretty short.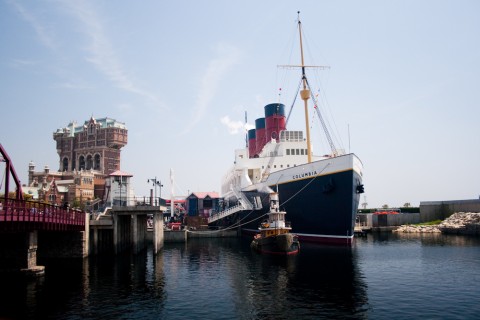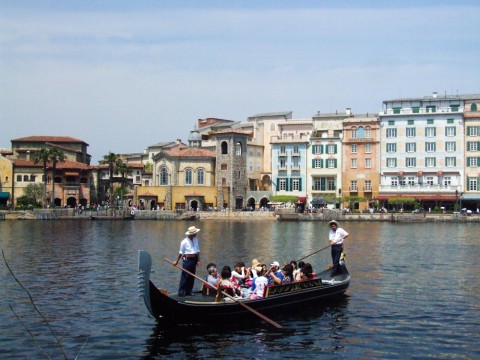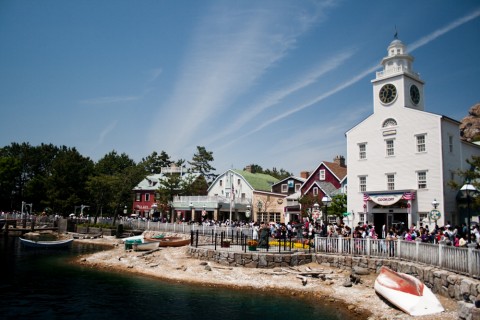 After that we spontaneously decided to also go to Disneyland because there wouldn't be another chance to go there anymore. We were already pretty tired, but we couldn't let this chance for bragging rights slip away. Since it was after 3, we got the starlight passport, so we only paid 60$ for the ticket, also there was no waiting line at the entrance anymore. Everything felt very familiar immediatly as all the Disneyland parks resemble each other in a rough way.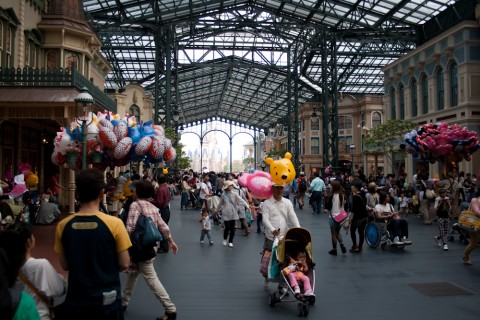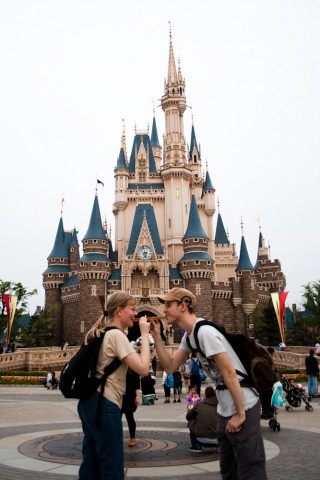 Waiting times ranged from 120-280 minutes, so we didn't expect to do more than one ride. Most of the time we walked around and enjoyed the nice park. Eventually Thomas pushed to watch his favourite ride ever, Captain EO. So now we saw Captain EO in three different Disney parks.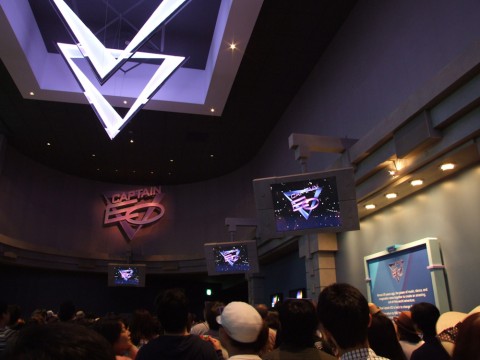 Henrieke really wanted to ride Splash Mountain and since the lines didn't seem to get any shorter we decided to just endure the 1.5-hour waiting time. While we stood in line (and were typing the blogpost for our first day of the trip), we both wondered if we were just being dizzy, but then figured the whole building was moving since the lamps were shaking too. We didn't realize until much later that is was actually an earthquake! Splash Mountain was worth the wait, Henrieke will refrain from pointing out all the differences with the Splash Mountains in the other parks now.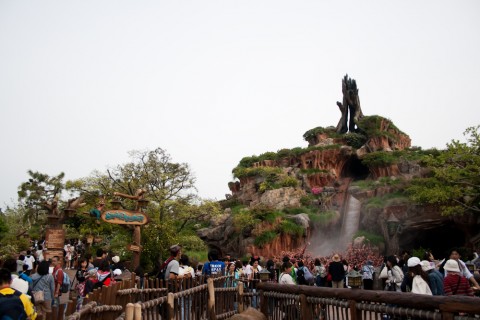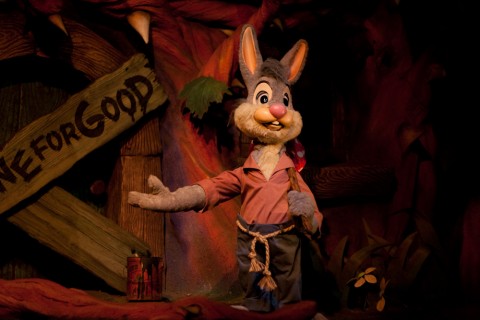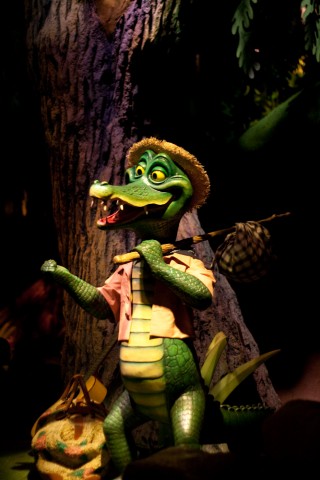 It was already late and our feet were very, very tired, so we headed for home catching a glimpse of the Electrical parade. Since we were starving, we went to McDonalds in our desperation. While not exactly typically japanese, it was very effective. We still had work to do back at the hotel, so it was a very long day!