After 11 hours of Disney the day before we took it easy in the morning and drove to Ueno at noon. At the station some japanese guy got us to sign a petition against nuclear power. We didn't understand anything he said but eventually got the point. By the way, there are hardly any people here speaking english, most people talk japanese to us, even though they know we don't understand anything.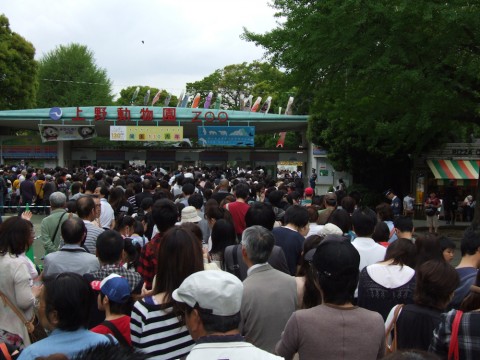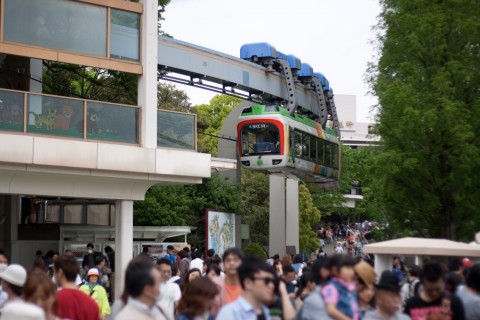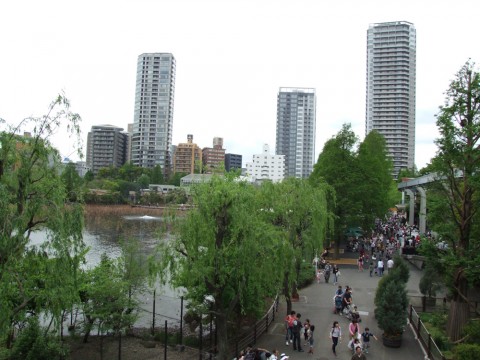 We went to the Zoo to meet up with Maki, a cartoon artist we know. After a very long line we managed to get in and met Maki and 2 other Artists, Tetsu with his son and Takeru. They were all true artists as they were basically sketching at all times, maing us feel bad with their dedication. The Zoo is the oldest one in Japan and had a lot to offer, such as Kangaroos, Civet cats and the oldest monorail in Japan. Especially exciting was the Aye-Aye house where we were able to see 5 Aye-Ayes!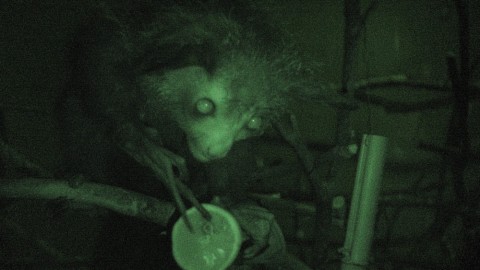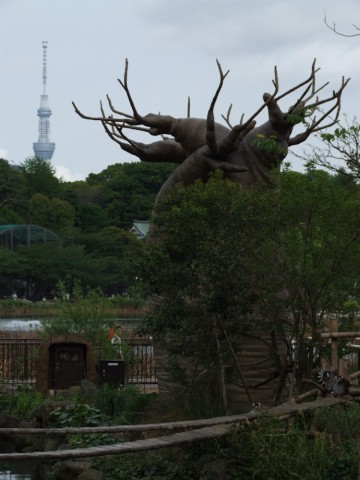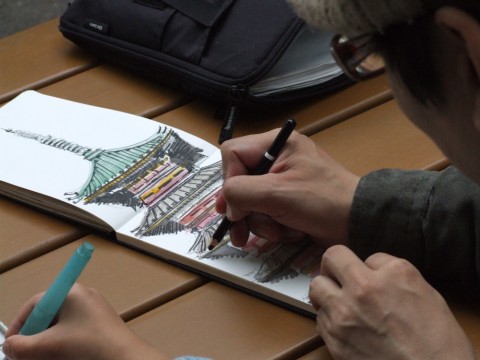 We met up with even more artists after the Zoo visit and went to an Italian restaurant to have cake and sketch a bit together. The prices hurt our wallets a bit, but it was very much worth it for this a really nice artjam, probably the first where every single person was drawing! We didn't talk to everyone sadly as language barriers made that difficult, but everyone still had a great time. We drew something for Maki and found out that Tetsu is actually art director for marketing at Disney Tokyo! He also drew us awesome sketches of our characters.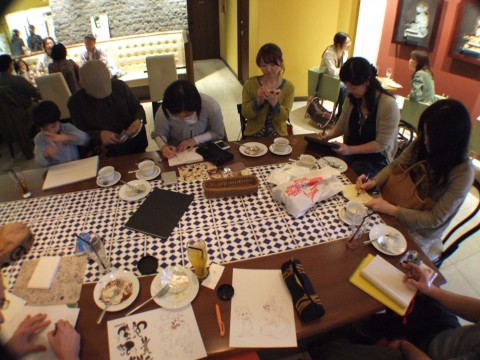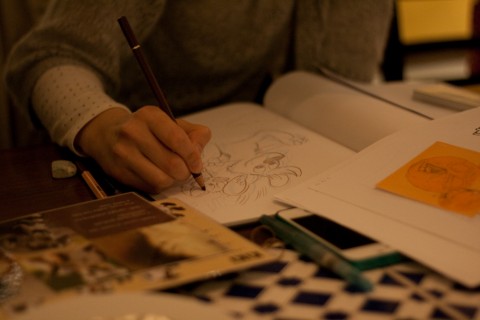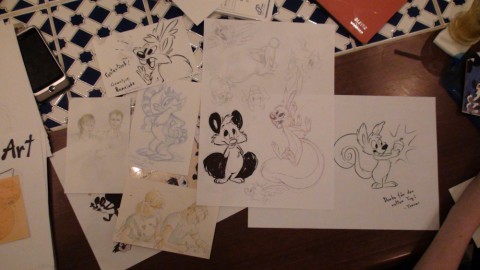 Afterwards we were really tired again, and as we had to get up at 6 the next day we decided to go home. We went past Akihabara on the way and saw some nice japanese culture there. Also we got some bread and sushi at a small supermarket and pretty much passed out in bed back at the hotel.