We got up at 6:30 and had a very quick breakfast at the delicious hotel buffet, still sticking to the western style section as out stomachs simply wouldn't be able to eat raw fish and pickled stuff for breakfast. The Shinkansen to Kyoto left at 8:03 and the ride of almost 3 hours seemed very short. Thomas worked on university stuff the whole trip while we drove past very nice landscapes, we even saw the impressive Mount Fuji! Continue reading for more photos of Kyoto!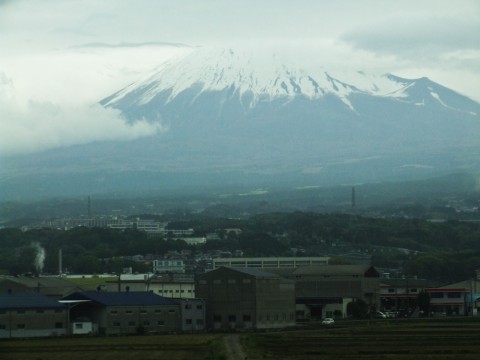 At the Kyoto train station we met up with Katsu and Rumi, friends of Thomas' parents from back in the 70s. After havin lunch at a hipster cafe, we went to an old Samurai castle, which was very interesting. The inside was very interesting and full with art from the 17th century, but it was strictly forbidden to take photos and even to sketch things.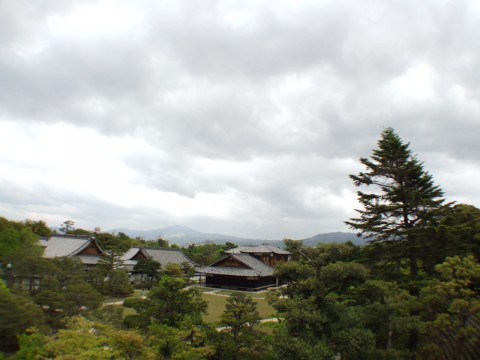 Afterwards we went to a temple, but we both spent most of the time in the shopping street that led to it. We found a small store that sold Studio Ghibli merchandise and bought a really nice print of Totoro on cloth to hang up in our apartment.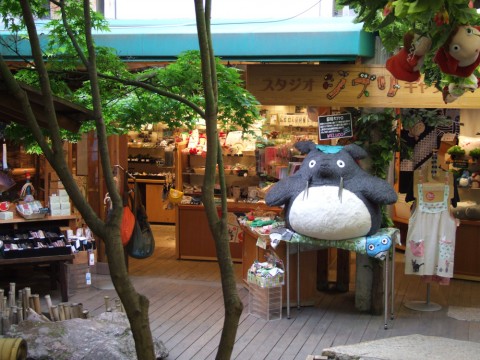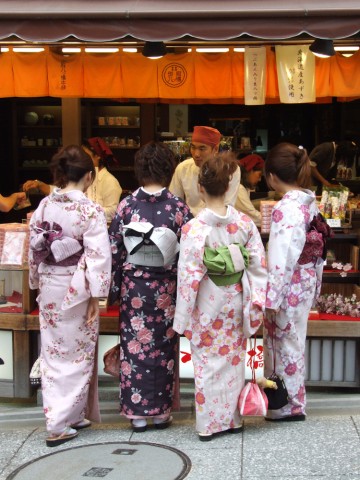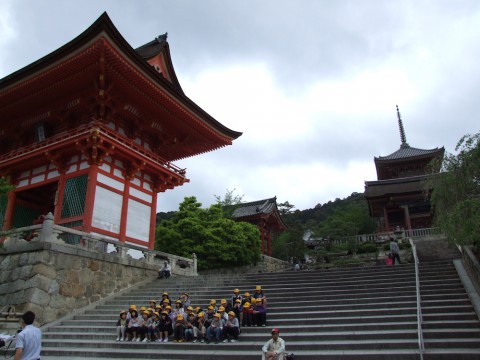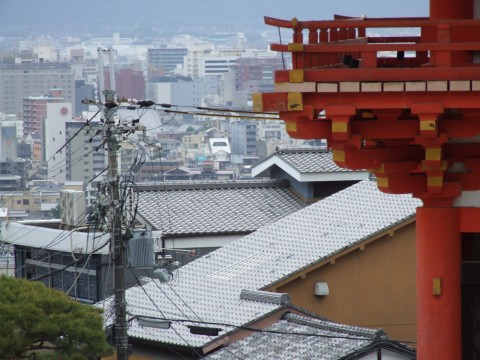 After the temple Katsu invited us to a chinese restaurant for dinner, we had a separate room and a course menu, getting to try lots of different chinese food. Afterwards we went to their house where we slept on a fouton on the floor, Japanese style!