Today we didn't do too much. As people had to work, we just took the car at one point and drove towards Orlando, going to a really nice art supply store. We spent quite some time there, we got some pencils, markers and I got a really nice book. Then we went to Firehouse Subs for lunch as we were almost starving! Chris recommended a Hobby & Camera store that was nearby, so we checked that out too. They had lots of space shuttle stuff, including the most awesome space shuttle kite! Sadly everything was too big for our luggage, so we didn't end up buying anything. On the way back we felt like performing the American tradition of hanging out at the mall, so we went to Fashion Square Mall and realized we've actually been there before in 2009. We got some Gumballs and smoothies and then went back to the house. At the comic store we found some very old Superman comics that were so ridiculous that we had to buy them (see superdickery.com)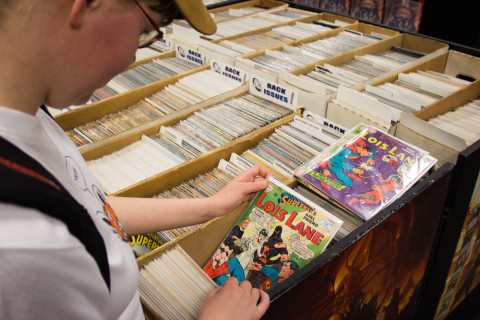 In the evening we met up at Outback with Lisa, Gerret, Chris and Robin. Going there is always nice as Steak is actually affordable there, unlike in Europe. Also the blooming onion, a giant deep fried sliced onion, is the best appetizer! We had a nice time there, drew a bit and enjoyed some great company!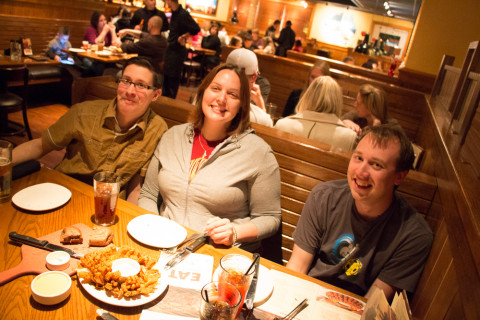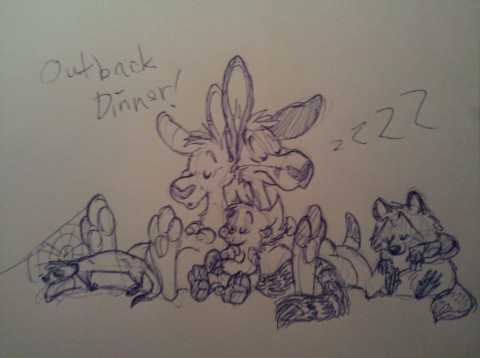 After dinner we went back to the house, Lisa joined for a bit and Robin brought some costumes, so we ended up taking some photos with Chris' photo studio setup!