Even though we planned not to do much today, we somehow ended up in Disney world again. We wanted to meet Herbie the day before, but since he came back to Orlando late, we made an appointment for breakfast in Magic Kingdom. Unfortunately, right after we drove off, our prepaid SIM card stopped working even though T-Mobile advertised it as 30 days of prepaid service, and according to that, we would still have had a few hours. It made meeting up a bit harder, but we eventually managed to. Chris was working in Magic Kingdom and also joined us and we finally had breakfast at Gaston's Tavern in the new Fantasyland at around 11:30. After that we strolled around in the park and enjoyed the sunny weather which warmed up the – for Florida standards – very cool morning.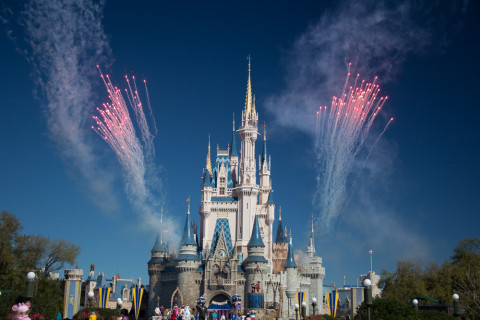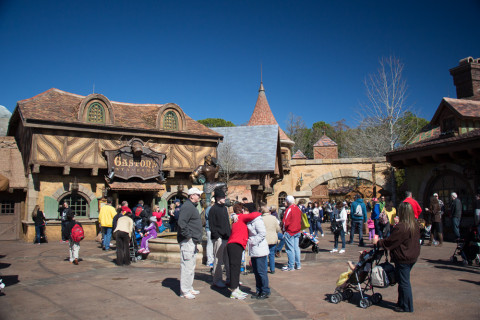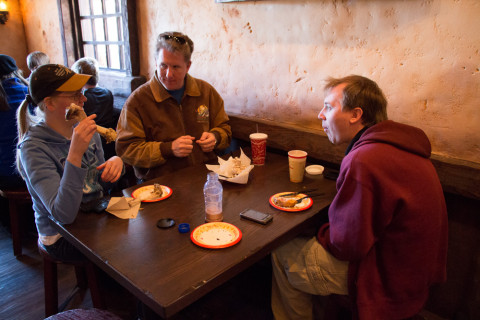 Chris had to go back to work at one point and we went to see the new "Belle's encounter", a walk-through ride that is mostly aimed at kids but features awesome animatronics and effects!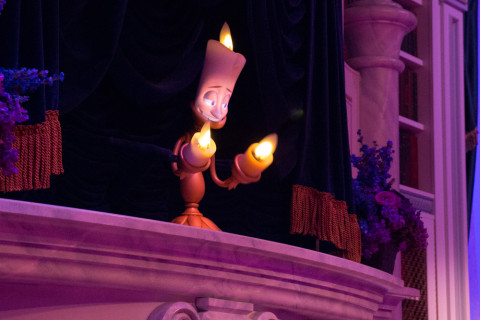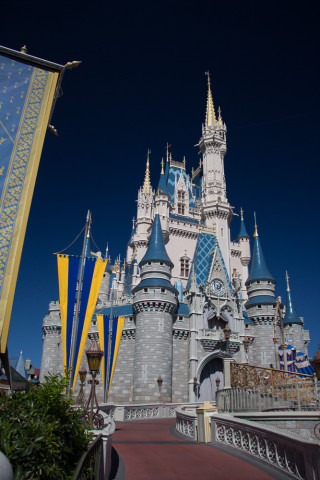 After that we took some more photos in the park and headed home with a brief stop at Ferrara's pizza place for some overly cheesy pizza roll. Back at the house, we started packing which took a whole 3 hours. When we were finally done, we called Scott and he came over to hang out a bit. We ended up watching Captain EO and Moonwalker, both ridiculously cheesy. At 11 we went to bed to get some sleep before the pretty long trip home tomorrow.